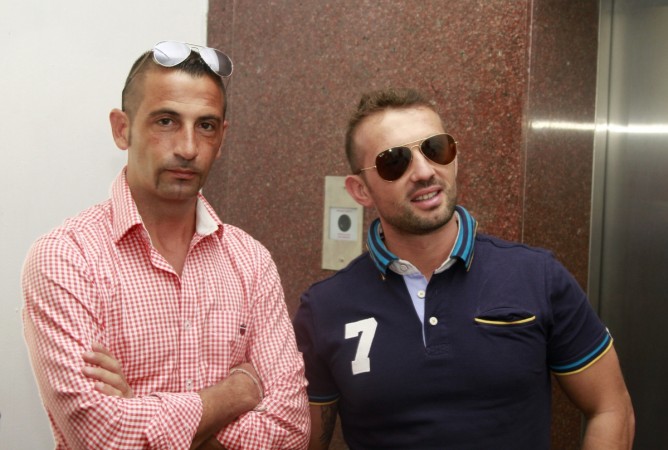 The Supreme Court on Tuesday denied Italian marine Massimiliano Latorre permission to stay back in his country for two more months for heart surgery, while fellow marine Salvattore Girone was denied permission to travel to Italy for Christmas, in a severe blow to the Italian government's efforts.
The court said that the investigation into the 2012 killing of the Indian fishermen off the Kerala coast was not over and that the "yardstick should be the same for everyone" and "the system should work".
"The Indian victims also have rights," said HL Dattu, Chief Justice of India.
The Bench led by Justice Dattu took a "humanitarian" view of Mr. Latorre's medical condition after he suffered a brain stroke and agreed to let him travel to Italy for four months, in September 2014. Latorre was scheduled to return to India on 16 January, reports The Hindu.
Senior advocate Soli Sorabjee, counsel for the marine, wanted an extension of two to three months for his defendant, on claims that he was due for a heart surgery on 8 January.
"No. Please ask him to come back," Chief Justice Dattu told Mr. Sorabjee.
When Mr. Sorabjee pleaded that no one was going to be influenced by a gap of just two months, the CJI said that this was not a question of prejudice but that of "applying the same yardstick for everybody".
"As you have a right, the victims too have a right. The investigation is not complete. Chargesheet is not filed. Sorry," HL Dattu said.
The instructions from the Ministry for External Affairs was to oppose Mr. Girone's application, said sources in the government, adding that the court should take a call on Mr. Latorre's plea for extension of time.
Last year, the marines failed to return after they were given permission to travel for Christmas. It was only after an apex court restrained Italian ambassador Daniele Mancini from leaving India without its permission that the two marines returned, counsel for Kerala Ramesh Babu reminded the media after the hearing.