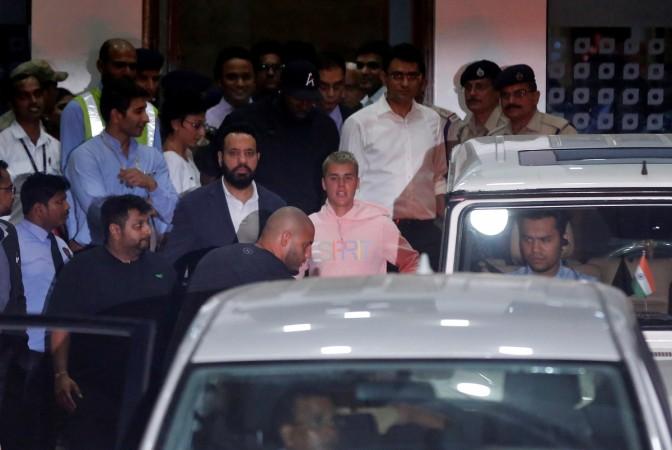 Justin Bieber took Mumbai by storm with his concert on Wednesday night, but several fans were not happy with his performance. Fans criticised the singer, as he lip-synced most of his songs.
Fans took to Twitter to slam the organisers for making the concert a disaster for them. People complained that he lip-synced to most of his songs and it did not go well with several fans, who paid more than Rs. 75,000 to watch him perform live at Navi Mumbai's DY Patil Stadium.
Also Read: Watch video of Justin Bieber performing on Sorry holding Indian flag at concert
According to reports, he did not lip-sync when he took the guitar and performed Cold Water and later when he sang Love yourself.
"People paid 75k just to see Justin Bieber lip-syncing to his own songs? Seriously?" one Twitter user said.
"So, how was the Justin Bieber Lip Syncing Live Concert, people?" another user said.
"Seriously? Dis guy just can't sing! People wasted deir money just to see someone doing pathetic lip syncing on his own songs," another user said.
However, lip-syncing was not the only downside of the concert. The concert caused a traffic chaos near the stadium, the sound quality was not up to the mark and minimal security, no medical assistance and no dustbins compounded the problems, DNA reported.
Bieber's performance started at 8 pm and he performed for around 2 hours. He performed on his several hit songs, including Baby, Sorry, No Sense, Company, No Pressure, Hold Tight, As Long As You Love Me, Mark My Words, Where Are You Now and Get Used To It.
Check out below what Twitter users have to say about Justin Bieber's live performance in India.
So you got lip syncing Justin Bieber for 75k???

Good deal??? #JustinBieberIndia

— Mogambo खुश हुआ! (@awesomedoctor13) May 11, 2017
Before the show - Justin Bieber
After the lip syncing show - JustOut Bieber
??? mc

— Sharmajee ka Ladka (@MukeshSharma21d) May 11, 2017
Is it me that feels like Justin bieber did dubmash for 75000 rupee ticket. (only lip syncing) #JustinBieberIndia

— Vipul Kandal (@TheVipulKandal) May 11, 2017
I pity ppl who spent over 10k to watch Justin Bieber Lip Syncing the whole concert and screwed up their excitement level..

— Zeal (@blithesoul_) May 10, 2017