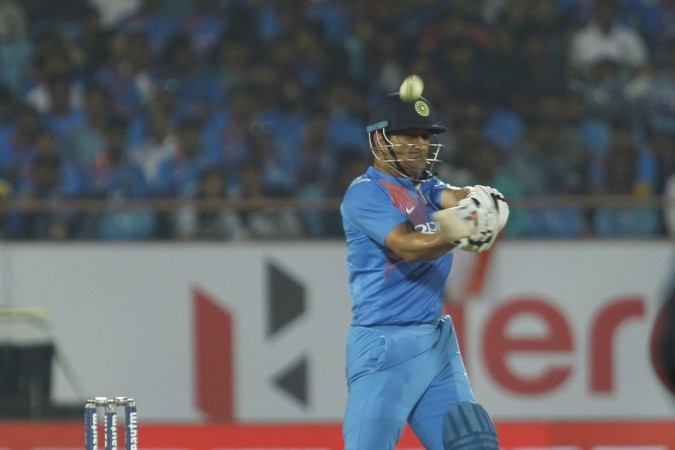 For any cricketer, it is never easy to quit. Age might be a factor for many but form and fitness are key to prolong one's career. This applies to MS Dhoni too.
There is no doubt that Dhoni still has a lot to offer to the Indian limited-overs side but he has to soon take a call on his Twenty20 International future. Not because he doesn't fit into the scheme of things but for grooming a youngster for World Twenty20 in 2020.
36-year-old Dhoni is being put under scrutiny several times in the recent past. However, the right-hander, rightly, proves his critics wrong with performances on the field.
It is clear that captain Virat Kohli, head coach Ravi Shastri and the Board of Control for Cricket in India's (BCCI) selectors look at Dhoni being an integral part of India's campaign at ICC World Cup 2019 in England and Wales.
But, is Dhoni the way forward for India's T20I plans in their bid to recapture the ICC crown in three years time? The answer might be no.
Former India batsman VVS Laxman hit the nail on the head when he said it was time for Dhoni to leave the T20I scene and give chance to youngsters.
"In T20Is, MS Dhoni's role is at No 4. He requires more time to get his eye in and then do the job. But today [Saturday] was a classical example because when Virat Kohli was batting, Dhoni had to give strike to Kohli. Kohli's strike rate was 160, MS Dhoni's strike rate was 80. That's not good enough when India were chasing a mammoth total," Laxman said after India's loss to New Zealand in the second T20I in Rajkot on Saturday (November 4).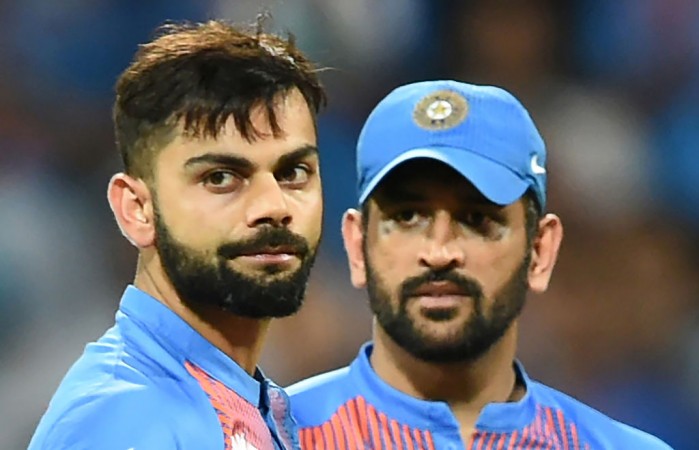 "I still feel it's time for MS Dhoni to give youngsters a chance in T20I format. It will be an opportunity for a youngster to blossom and get confidence playing international cricket. He is definitely an integral part of ODI cricket," he added.
The MSK Prasad-led selection panel might have to take Laxman's comments seriously. Time could be right now for Prasad to talk to Dhoni on his T20I future. Not long ago, Prasad had hinted that they will look for replacements if Dhoni doesn't perform.
"You have been fair and I will be honest. Discussions happen about everybody. It is not just MS. When we pick, when we talk about combinations, we talk about everybody. You will also see in times to come.
"You never know. We don't say it is an automatic thing (selection) but we will see. We are all stakeholders. We all want the Indian team to do well. If he (Dhoni) is delivering, why not? If he is not, we will have to look at alternatives," Prasad had said in August this year.
Dhoni does deserve to go out on his own terms. He is that kind of a cricketer who would not block a younster's way. Maybe the former skipper hasn't seen any good top young cricketer suitable to replace him in the shortest form of the game.
Left-hander Rishabh Pant was tried but now there is no talk of him. There is Kerala's Sanju Samson, who too can be groomed. At the moment, the Indian T20I squad also has Dinesh Karthik, who too is a wicketkeeper-batsman. And KL Rahul too can take up the big gloves, if needed.
In 2014, Dhoni suddenly quit Test cricket during Australia tour. He is known to make a quiet exit and we might soon hear from him about T20I future.
After the current three-T20I series against New Zealand, which ends tomorrow (November 7) in Thiruvananthapuram, Sri Lanka arrive for Tests, ODIs and T20Is in December.
After the Sri Lankan series, India head to South Africa for Tests and limited-overs matches. Three T20Is are scheduled against the Proteas in February.
Will Dhoni quit T20Is in February or continue to play on? Or is it the selectors' call?