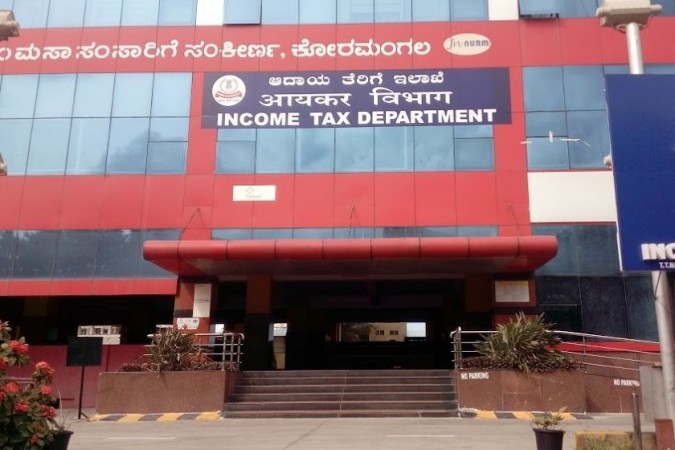 Some Kannada actors and producers have admitted to keeping Rs 109 crore of unaccounted income during the raids conducted by Income Tax (IT) Department.
Kannada actors Puneeth Rajkumar, Shiva Rajkumar, Yash and Sudeep and producers Rockline Venkatesh, Jayanna and CR Manohar had woken up to the raids by income tax sleuths at their residences and offices in Bengaluru on Thursday.
The IT department has released a statement to media after the three-day searches.
Soon after the raids on Sandalwood, there was an outcry that it was a politically motivated and the celebs from the Kannada film industry were made victims for no reasons. But in the statement released to media, the IT department has slammed the reports, saying that it was pre-planned and there were discreet enquiries for more than three months.
The statement of IT department reads, "The search operation was conducted at 21 premises and surveys at 5 places. For this operation, nearly 180 Officers and officials were mobilised from various places in Karnataka and Goa region. The Department conducted discreet enquiries for more than three months before the search and identified the modus operandi and the key players."
The IT department claims that it has been "successful in unearthing evidence of suppression of income from film production distribution and exhibition as well as evidence of unaccounted cash expenditure in film. In particular evidence of unaccounted theatre collections in cash and consequential evasion of taxes have been found."
The IT sleuths have found out unaccounted professional receipts by artists, investments in properties and jewellery through unaccounted income. They have also uncovered the suppression of income from the sale of audio, digital and satellite rights and unaccounted cash receipts from distributors.
The IT department claimed the seizure of undisclosed assets valued at Rs 11 crore including cash of Rs 2.85 crore and gold jewellery of 25.3 kg. During the interrogation, the celebs admitted having an unaccounted income of about Rs 109 crore.
Prashanth Sambargi, who has a business interest in production, distribution and dubbing, claims he knows the reasons behind the IT department raids conducted on Sandalwood celebs' houses and offices. Here is the Facebook post:
#Income Tax Raid - #Kannada film Industry. Note by #Prashanth #Sambargi.

I have been bombarded by TV channel program heads to participate in the panel discussion regarding yesterday #INCOME #TAX #RAIDs in Sandalwood.

I wish to avoid this sensitive topic on public domain as all the people raided are my good friends and are of the same film community, where I have business interest of production, distribution and Dubbing.(Apart from my Real Estate business.)

The main reason for this Income tax raid is the solid tip off from GST vigilance team. The GST intelligence team tip of summary is listed below for your personal reading.

Bangalore Multiplex contributes 25 % of revenues for South Indian movie producer.
Bangalore Multiplex contributes 15 % of Hindi movies producer.
But GST Revenue from Bangalore region on entertainment was the lowest.
All UN organized distributors of karnataka , who distribute Tamil Telugu Malayalam and Hindi films have evaded GST bill and legal agreement for film Distribution in Karnataka.
UFO, CUBE movie content distributors GST data and Multiplex GST data and single screen GST data dint not sync up.
Basic Professional tax was not paid by any film actors and any film technicians in Karnataka.
Film Heroes did not declare actual remuneration received.
2 top heroes took one villa and one flat from a builder in lieu of partial remuneration which was found in a builder GST raid.
None of the film hero's heroine's musician, technicians gave professional service bill with GST tax included.
Very unprofessional attitude by equity holders has created this income tax chaos in Sandalwood.

I am surprised that few unemployed social media addicts are painting this income tax raid to a political party and Prime Minister Modi. What a Joke!

Also this has nothing to do with KGF, Villain or other any other big budget films. NON complinace of GST and non transprent accounting practise in sandalwood is the main reason for the commando type income tax raid.

I have more credible information from the income tax top officials which will be shared later in my article titled- GST IN Entertainment Industry - Be Transparent Be Professional – Be part of Nation Building.

#yash #kgf #sudeep #villan #gst #incometax #puneeth #shivrajkumar