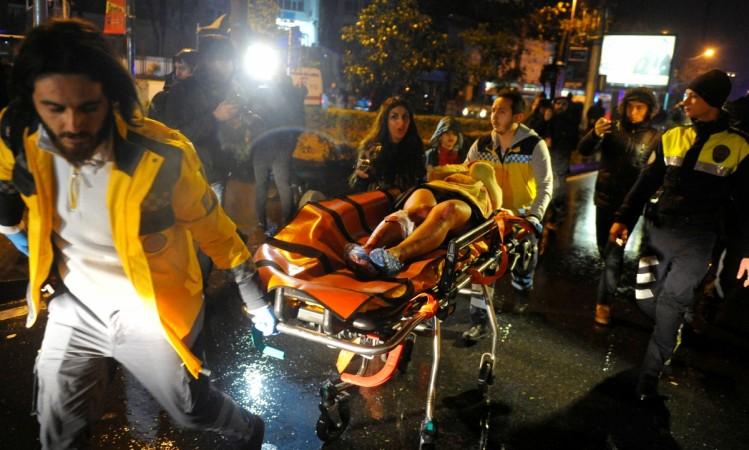 External Affairs Minister Sushma Swaraj said that the government was extending all help possible to the families of the two Indians, who were among the 39 killed in the Istanbul nightclub attack. She said visa arrangements were being made for them to travel to the country to claim the bodies, and asked the Indian ambassador to Turkey, Rahul Kulshreshth, to receive the families at the airport. The two were identified as Abis Rizvi and Khushi Shah.
"I have a bad news from Turkey. We have lost two Indian nationals in the Istanbul attack. Indian Ambassador is on way to Istanbul. The victims are Mr Abis Rizvi, son of former Rajya Sabha MP, and Ms Khushi Shah from Gujarat... I have just spoken to Mr Akhtar Hassan Rizvi, father of Abis Rizvi. He and Mrs Rizvi also want to go to Istanbul. We are organising their visa," Swaraj said in a series of tweets on Sunday.
Abis was a real estate developer in Mumbai, and held the position of the CEO of the city's Rizvi Builders. He was also a member of the Mumbai Cricket Association. Abis' production house, called the Abis Rizvi Films, had produced three movies, including the Bollywood movie, Roar: The Tigers of Sundarbans, aimed at spreading awareness about the tiger population in the country.
Akhtar Rizvi, Abis' father who is also a former Rajya Sabha MP and NCP leader, left for Istanbul on Sunday evening to claim the body of his 49-year-old son who had gone to the city to celebrate New Year.
"He was a very cheerful and helpful man. He always helped those in need. It is a very unfortunate incident. The last rites will be conducted once the body reaches the house which would take almost two days. The family is in deep pain," a relative told India Today.
A family member of the second deceased, Khushi Shah, said that the victim's brother Akshay Shah and cousin Hiren Chauhan were flying to Istanbul to claim her body, according to the Press Trust of India (PTI).
At least 39 people were killed and 65 injured when two attackers, dressed as Santa Claus, opened fire at the Reina nightclub in Istanbul around 1:15 am on Sunday. Before entering the nightclub, they had already killed a police officer and a civilian at the gate. Over 600 people had gathered in the nightclub on Sunday to celebrate New Year.
Several people jumped into the Bosphorus River, at the banks of which the nightclub is situated, to escape the attack. The government has launched a massive manhunt to locate the attackers.
At least 15 foreigners, besides the two Indians, were killed in the attack. Among the deceased were an Israeli woman, three French and one Belgian nationals, two Tunisians and three people from Jordan.