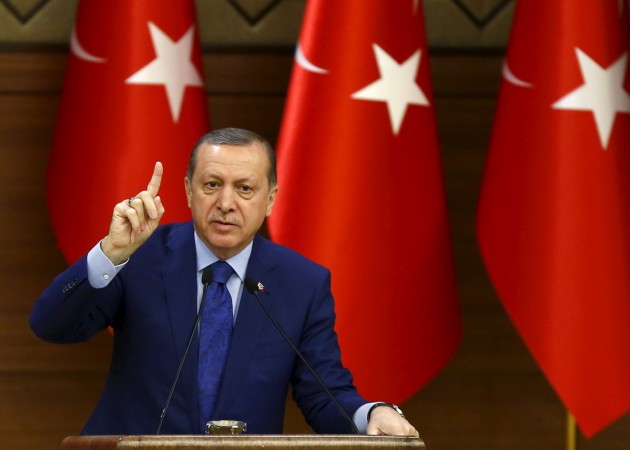 Two days after the twin bomb attacks in Istanbul, Turkish police have arrested around 235 people for acting on behalf of the outlawed Kurdistan Workers Party (PKK), the Interior Ministry has said.
The death toll from the twin attacks has now reached 44. Reports state that people, who are detained, also include officials from the main Kurdish People's Democratic Party (HDP).
The Turkish Interior Ministry has released a statement saying that the operation covered a total of 11 provinces across the country, from northwest to the southeast and particularly targeted those people who were believed to have been "spreading terror group propaganda." However, it is not clear whether the arrests made on Monday were directly associated with the attacks in Istanbul.
On Monday, Turkish Health Minister Recep Akdag told the Parliament that most of the 44 people killed in the twin blasts were policemen. "It is very painful that we lost 36 of our police officers and eight civilians in a bloody attack," Akdag was quoted as saying by Dogan news agency.
Soon after the blasts, the responsibility of the attack was claimed by an offshoot of the PKK, a Kurdish militant group called TAK.
On Sunday, Turkish President Recep Tayyip Erdogan had said that the nation would fight "the scourge of terrorism to the end" and that the attackers in the Istanbul blasts will pay a "heavy price" for their actions.
After the arrest of the officials from the main Kurdish party, Austria has suggested that talk with Turkey over its membership with the European Union (EU) should be suspended considering the recent events. Turkey has been seeking EU membership for years.
Objecting Erdogan's crackdown on the opposition, Austrian Foreign Minister Sebastian Kurz said that EU nations cannot ignore Erdogan's treatment of the opposition in his nation. "In the last few years, Turkey has drifted more and more away from Europe and in the past few months this trend has picked up speed. More than 100,000 have been arrested," Kurz said.