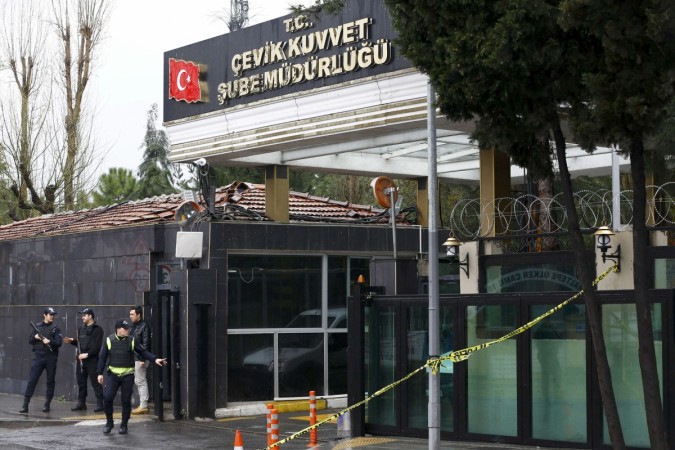 Two female militants who had launched a grenade and gunfire attack at a police station in Turkey were killed Thursday. They had opened fire at a riot police station in Istanbul.
The women had arrived in a taxi and launched an attack, wounding one police officer. They had attacked with a grenade and gunfire. Another police officer was injured during the operation to neutralise the threat, Hurriyet Daily News reported.
After attacking the police station, the women hid inside a building where they were finally killed after the police surrounded it and launched the counterattack.
No terrorist organisation has claimed responsibility for the attack, reports Al Jazeera English.
A video of the attack shows the two women opening fire at civilians and a Turkish police bus in BayrampaÅŸa district, the Independent reported.
Turkey has been rocked by similar attacks recently after a truce between the Kurdistan Workers' Party (PKK) militants and Ankara failed last year.
Last month, 29 people died in a car bomb blast in Ankara, the capital of Turkey. The Kurdistan Freedom Falcons (TAK), which is linked to the outlawed Kurdistan Workers' Party (PKK), had claimed responsibility for the attack.
You can watch video of the attack here.