The Indian Space Research Organisation (Isro) is launching the 40th flight of the Polar Satellite Launch Vehicle (PSLV-C38) on Friday, June 23, at around 9:30 am IST. The launch is special for a bunch of students from Tamil Nadu because a satellite they have built is part of the payload of PSLV-C38.
The launch is taking place from the Satish Dhawan Space Centre (SDSC) in Sriharikota, an island off the coast of Andhra Pradesh. The 28-hour countdown for the launch began on Thursday morning.
The PSLV carries "the 712-kg Cartosat-2 series satellite for earth observation and 30 co-passenger satellites together weighing about 243 kg at lift-off into a 505-km polar Sun Synchronous Orbit (SSO)," according to an official statement from Isro. The total weight of all these satellites is said to be around 955 kg.
Satellite from Tamil Nadu
The 30 co-passenger satellites include only one from India, and this is the one built by the students from Tamil Nadu. It is called the NIUSAT, and has been built by students of the Noorul Islam University in Kumarakovil in TN.
"I have entered into project not for fame. During the 2004 tsunami I had witnessed massive destruction all around. People had died, homes were destroyed. We wanted to help and thus decided on this satellite," varsity Chancellor Majeed Khan has been quoted as saying by NDTV about the satellite that took seven years and Rs 15 crore to build.
Thus it was that NIUSAT was conceptualised. Throughout its years of development, the 15-kg satellite was constantly monitored by Isro and built by a third party. It contains an RGB camera that will help it monitor crops and also aid in disaster management.
Dr Shajin Nargunam, director of the Centre For Satellite Technology and Applications at Noorul Islam University, said about NIUSAT: "All subsystems of our satellite are redundant. If one sub system fails, the redundant subsystem will take over."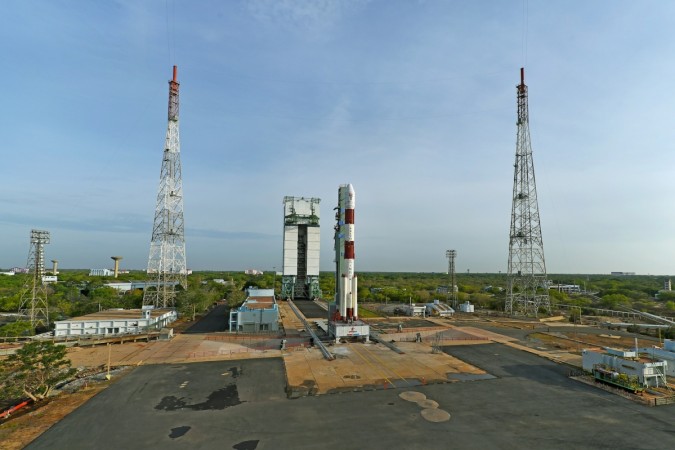 The other satellites
The other 29 small satellites being carried up by PSLV C-38 are from Austria, Belgium, Chile, the Czech Republic, Finland, France, Germany, Italy, Japan, Latvia, Lithuania, Slovakia, the United Kingdom, and the United States.
They are being launched "as part of the commercial arrangements between Antrix Corporation Limited (Antrix), a Government of India company under Department of Space (DOS) and the commercial arm of Isro and the International customers."