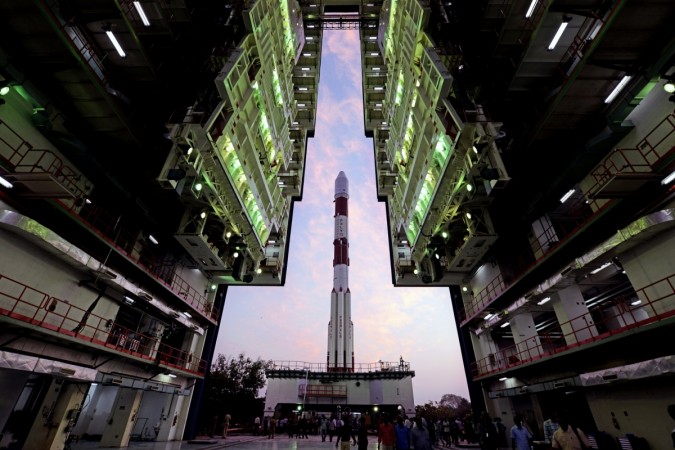 The Indian Space Research Organisation (ISRO) will launch 22 satellites in a single mission by the end of June this year, the space agency's chairman Kiran Kumar said on Saturday. Of the 22 satellites, three are made in India and rest are from foreign countries.
Kumar made the announcement at an event organised by the Federation of Karnataka Chambers of Commerce and Industry (FKCCI), Press Trust of India reported.
"After the current reusable launch vehicle, the next experiment that we have to do, we have to worry about that. Other than that, next month we have a launch where we will be launching about 22 satellites. Also, one of a cartographic series satellite will be launched," Kumar said.
"The launch is scheduled during the end of next month," he said, adding, " "immediately after that (launch), we have a scatterometer that is going to get launched, then INSAT 3DR we call — it is to provide vertical temperature and humidity profile from geostationary satellite."
All the 22 satellites would be launched on board ISRO's workhorse, the Polar rocket PSLV C34, the Mint reported.
Of the three Indian satellites, one is an earth observation satellite weighing about 710 kg and the two others are nano satellites — named Swayam and Satyabamasat — having payload mass of 1 kg and 1.5 kg, respectively. Swayam was made by students from College of Engineering, Pune, and Satyabamasat by students of Sathyabama University, Chennai.
Of the remaining satellites, two are from Canada weighing 115 kg, three from Germany weighing 155 kg, one from Indonesia weighing 120 kg, and 13 from USA weighing 195 kg.