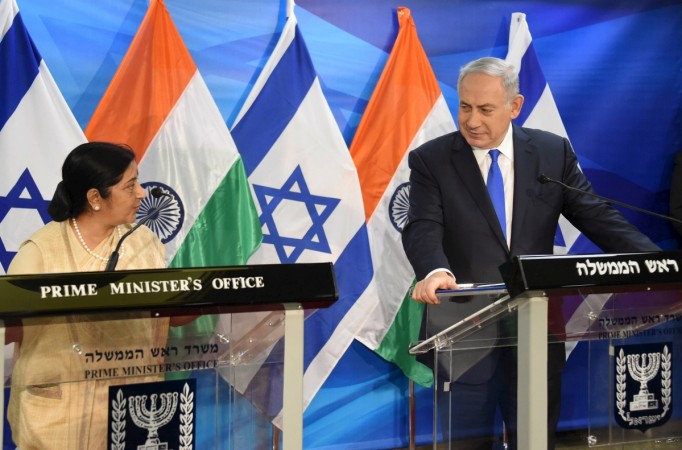 Israel has offered its help and expertise to strengthen India's borders after a daring cross-border attack on September 18 from terrorists killed 18 soldiers in an Indian Army base in Uri, which is close to the Line of Control (LoC) with Pakistan.
Israeli Ambassador to India Daniel Carmon has revealed that his country was ready to help India in better border management, even as he reminded of a recent visit by Home Minister Rajnath Singh to Israel, where he was shown different kinds of borders that Israel has and how it monitors them.
Carmon was speaking to the press ahead of November's Israel Homeland Security (HLS) and Cyber 2016 International Conference being held in Tel Aviv, IANS reported.
The border challenges both countries face are similar and Carmon said that Israel had solutions for improved border management. He suggested that both countries should work together while analysing the capabilities of Israeli companies and the Indian government to adapt them for Indian needs.
Ram Dor, a former Israeli Defence Forces (IDF) chief information security officer, noted that Israel has the necessary experience in cyber technology in securing the borders. He cited how Israel had developed technological expertise in its guarding borders, starting only with a simple fence and minor sensors on the Lebanon side. They then had second stage between Israel and Jordan-Sumeria and on the Gaza Strip, and finally a third, which is the most advanced in its border with Syria.
"We have three layers starting with intelligence trying to bring in an alert whenever there is an attack coming in, going into the level that we can cover as much area as we can with all types of sensors," Dor was quoted as saying.
Information is collected using electro-optical sensors via unmanned aerial vehicles (UAVs). Further the sensors collect the data from the towers and these are integrated with a field command and control room. The command and control room directs Israeli Special Forces to act against any threats.
Dor also revealed his country uses a similar technology to protect its critical assets.
Since Rajnath Singh's visit in 2014, the Narendra Modi government may have been assessing ways and means to strengthen its border with Pakistan. India and Israel enjoy close military, intelligence and strategic ties.