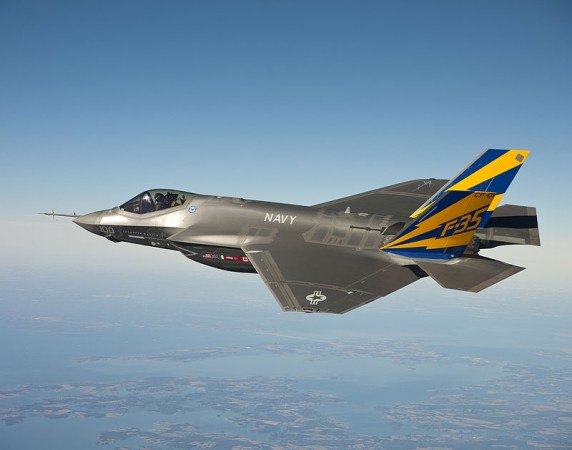 Israel has cleared decks to acquire additional all-weather stealth multirole fighter F-35Is and is all set to acquire 17 more of these single-engine combat fighters.
The decision was taken by Israeli Prime Minister Benjamin Netanyahu as his security cabinet took a unanimous decision to order these additional jets on Sunday. The entire package is set to be over $2.5 billion, Defence News reported.
Israel is expected to get the first two F-35I fighters by mid-December, out of the first 19 aircraft it had ordered in 2010. Israel made a follow-on order for 14 aircraft in February 2015.
The F-35I features Israeli modifications on the F-35A, featuring its own electronic warfare systems in the aircraft. In Israel, the F-35I is known as Adir, meaning "awesome."
The F-35I is being acquired via the US government's Foreign Military Sales (FMS) program. The F-35I will help Israel maintain its edge in the Middle East region.
Israel annually receives over $3 billion as part of the US military aid. In early 2016, Washington and Tel Aviv reached an agreement to increase the package to $3.8 billion annually through 2028, but it comes with a rider; Israel must make a majority of its purchases from US defence companies. This decision was seen detrimental to several smaller and medium defence companies in Israel.
The F-35 is a fifth-generation fighter aircraft, which is manufactured Lockheed Martin featuring advanced stealth, integrated avionics, sensor fusion and superior logistics support. It also has multi-spectral sensors, interoperability and modernised avionics. The F-35, according to the official website, is optimised to be a multirole fighter, ability to perform air-to-air, air-to-ground and intelligence, surveillance and reconnaissance (ISR) missions.