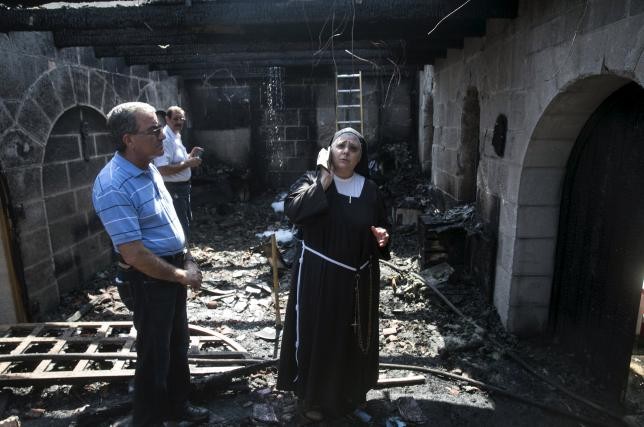 The Israeli police arrested three Jewish suspects over arson at an ancient church near the Sea of Galilee, which is considered the site where Jesus performed the Biblical miracle of feeding 5,000 people with five loaves and two fishes.
The AFP, citing an unnamed ultra-nationalist organisation, said that the police have arrested three young Jews in connection with the arson at the Church of the Multiplication of the Loaves and Fish.
In the incident, which took place on the night of 17 June, the famous Catholic church suffered heavy damage. Though the main church has largely remained intact, one of its buildings was destroyed. A person also had to be hospitalised after inhaling the fumes during the blaze.
The investigators had found a Hebrew graffiti on one of the walls of the church, which said "Idols will be destroyed."
The arson attack on the historical church, which is visited by thousands of tourists every day, was criticised internationally.
The church is said to be built on the spot where Jesus fed 5,000 in the miracle of the five loaves and two fish, and is located on the north-western shore of the Sea of Galilee in Tabgha.
This was, however, not the first time that Jewish religious extremists have targeted the Church of the Multiplication. In April 2014, a group of Jewish teenagers attacked the church, reportedly damaging the crosses as well as pelting stones on the clergy and the worshippers.