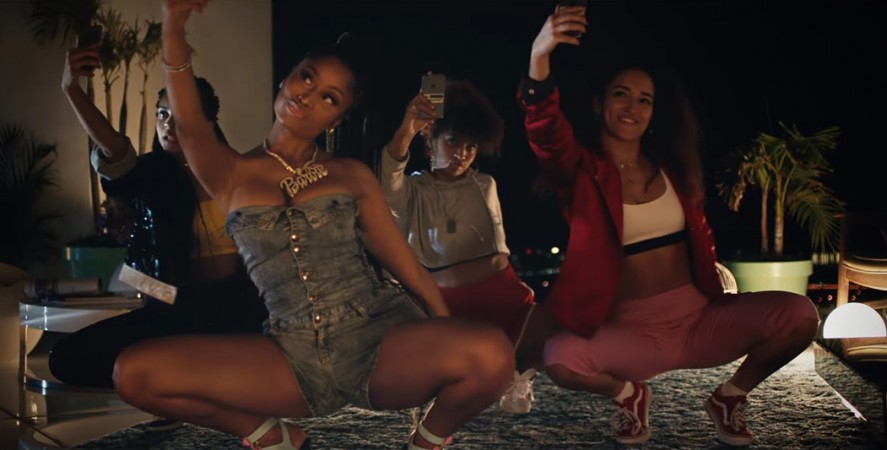 Trinidad and Tobago-born American rapper, singer and songwriter Nicki Minaj is featured in Major Lazer's Run Up that also features PartyNextDoor. She is seen rapping a few lines through FaceTime in the song, which is a parody on the obsession with smartphones that spoils a dream party.
Ironically, she seems to be obsessed with a smartphone in real life as she has used her topless Easter selfie pictures to wish her fans on the ocassion.
The 35-year-old singer sent out her Easter greetings to her fans with a couple of racy topless selfie via her Instagram page, and it's not a scene ripped out of the Run Up music video. She could barely cover her breasts in the picture with the message "Happy Easter. We shootin! Awww made ya look."
Also read: Victoria's Secret listen up! With Nicki Minaj and Deepika Padukone, here's the most diverse 'sexy' list on the planet
In the second photograph, Nicki Minaj is seen in a dressing room with tonnes of make-up items, brushes, bras, bottles and others scattered everywhere. She appears to be taking a selfie with her left hand even as she is struggling to cover her chest with her right.
Interestingly, Major Lazer's Run Up, where she lends a few lines, is all about how smartphones have taken away real fun. It has people live-streaming their time at a party, as if they were there just there to do that. In short, it is about people's obsession with selfies, Snapchat and other social media platforms.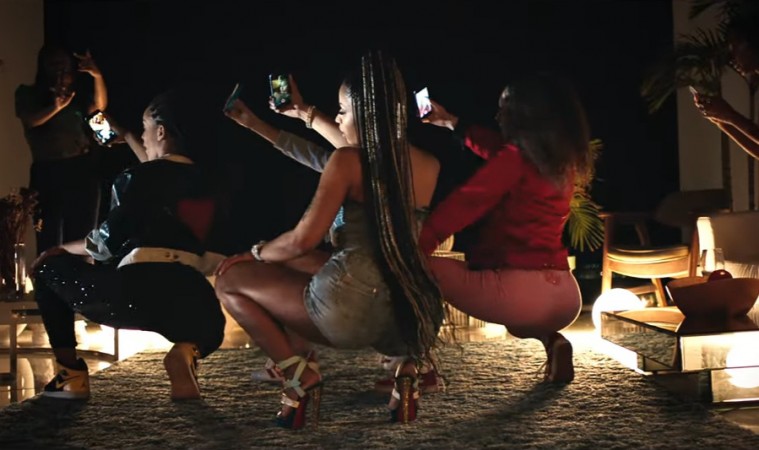 Well, isn't it ironic that Nicki Minaj herself has shown her obsession for smartphones through a selfie!