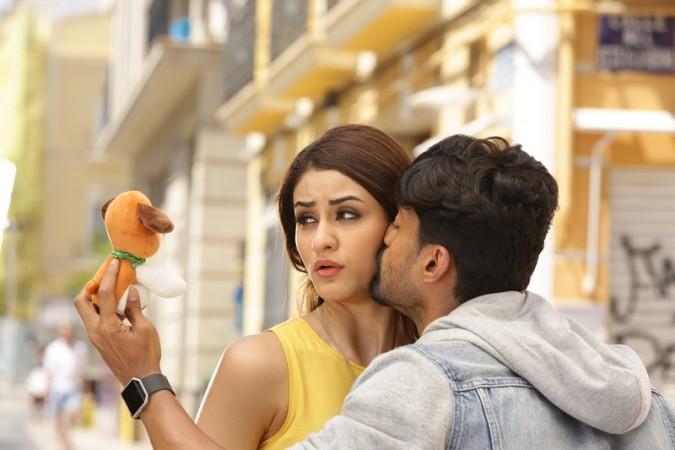 Puri Jagannadh-Kalyan Ram's much-awaited movie ISM, which released in theatres around the world on Friday, October 21, has garnered mixed reviews and good ratings from the critics.
Read: ISM Review | ISM collection in US premieres
Satya Marthanda (Kalyan Ram) is in love with Alia (Aditi Arya), the daughter of a dreaded don Javed Bhai (Jagapathi Babu) in Europe. After a lot of efforts, Alia and Javed Bhai approve his love story, but he cheats them big time and returns to India. What happens next forms the crux of the story.
Critics say that Puri Jagannadh has chosen a brilliant plot for ISM, which also offers some messages to the society. But the director has spoiled the subject with his commercial touch. Some romance scenes keep the viewers entertained in the first half. The story takes an interesting twist before interval and it runs on a serious mode in the second half. The climax is brilliant and is the highlight of the movie.
Kalyan Ram has undergone a complete makeover for ISM and has done justice to his role. His performance is another highlight of the film. Aditi Arya and Jagapathi Babu have done justice to their roles, but the director could have strengthened their characters. NTR Arts has made sure superb production values for the film.
ISM has been rated an average of 2.7 out of 5 stars. We bring you some critics' verdict and ratings for the movie. Continue to see them in the ISM review roundup:
The Hindu Ratings: 2.5
Ism finds its groove in the later portions and raises relevant questions. A better narrative and the stalking done away with, it would have made for an engaging watch.
123 Telugu Ratings: 3.25
ISM is a very honest attempt from Kalyan Ram and Puri. The Nandamuri hero's stunning performance, first half, and a gripping pre-climax are major assets. If you ignore the lackluster climax and some hurried up scenes here and there, ISM will surely impress those who love hardcore commercial entertainers with a good message.
AP Herald Ratings: 2.5
The plot was good, but the execution was pretty lame. In short, everything is spoiled due to lack of planning. ISM which could have been a better product faces lots of weakness due to Cliches and Lazy writing by Puri Jagannath. Also Puri has lifted most of the scenes from real life incidents and people still find it hard to connect them with that story.
Great Andhra Rating: 2.5
The concept is actually interesting one but he has failed to tell it interestingly. This kind of concept of hacking the banks and transferring the black money to the accounts of ordinary Indians needs a screenplay that we see in Shankar movies. The concept went awry due to routine screenplay.
Gulte Ratings: 2.5
First half of the film is like every other Puri's film with hero running after the heroine. Second half seems a bit better as Puri gets to the point. Director highlights sensitive issues like farmer suicides and multi-billion scams, but fails to strike an emotional chord. Even the execution of hero's big plans like hacking the bank systems has been dealt on a light note, which fails to make an impact. We cannot take the film seriously despite its relatable theme. It is just another commercial film with a message. Court scene in the climax stands out amid all the mess.