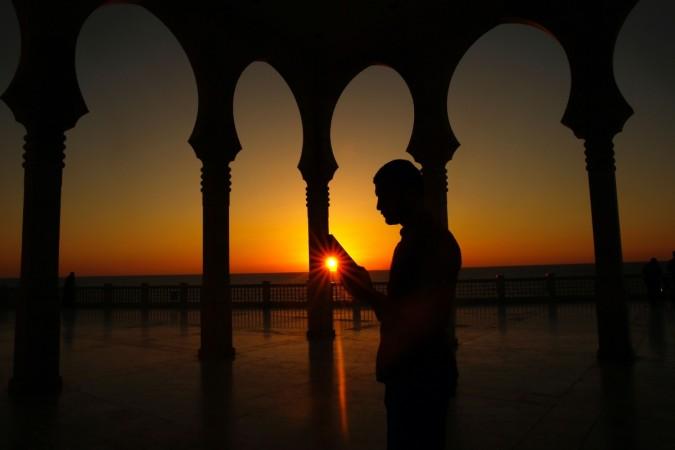 A viral flyer "Punish a Muslim Day" has spread fear and tension in the United Kingdom. The flyer advocates violence against Muslims by encouraging people to torture, acid attacks, arson of mosques.
The letter has declared April 3 as Punish a Muslim Day and it awards "points" and "rewards" for each action. The letter said 10 points will be given for verbal abuse, 25 points for pulling a Muslim women's hijab, 50 points for throwing acid, 100 points for beating a Muslim and 1,000 points for burning or bombing a mosque.
"They have hurt you, they have made your loved ones suffer. They have caused you pain and heartache. What are you doing about it? Are you a 'sheep' like the vast majority of the population? Sheep follow orders and are easily led, they are allowing the white majority nations of Europe and North America to become over run by those who would like nothing more than do us harm and turn our democracies into Sharia led police states. Only you can help turn this thing around, only you have the power. Do not be a sheep!" the letter continues," the letter reads.
Ahead of the Punish a Muslim Day, Muslim women have been warned to hide hijab and avoid picking kids from school alone. WhatsApp messages circulating in Islamic communities warn them of going outside and locking doors.
The Metropolitan Police have confirmed that flyer advocating violence against Muslims are being distributed. "The MPS does not tolerate any form of hate crime. If anyone believes they have been a victim of such an offense we would encourage them to report it to police so it can be fully investigated," the Metropolitan Police said in a statement.
The Counter-Terrorism Unit also issued a statement last month stating that they are investigating the reports of "potentially malicious communications sent to individuals across the UK."
The letter has spread fear in the US as well. Brooklyn Borough president Eric Adams announced Monday that security around the city will be increased amid fears of the anti-Muslim campaign.
"Our message must be just as loud," Adams was quoted as saying by NY Daily News. "Not punish a Muslim, let's embrace a Muslim, let's embrace a Christian, let's embrace a person of Jewish faith, let's embrace the diversity that this city has to offer."
"Let me be clear. Someone sees this as being a hoax. We do not see it as being a hoax. That is a premeditated action and its goal is to create terror," he added.