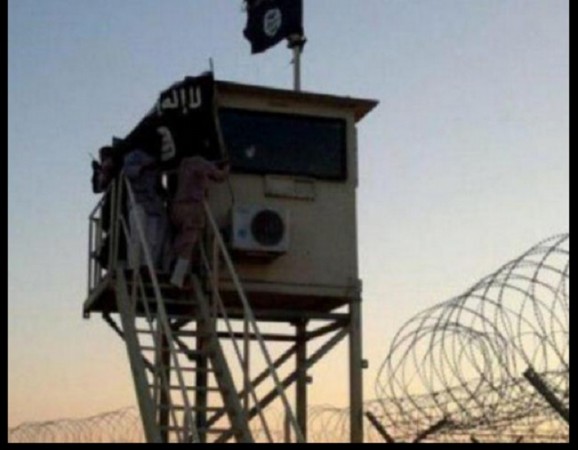 Islamic State's Egypt branch has reportedly claimed responsibility for the deadly attacks that shook Egypt on Thursday and left 27, mostly soldiers, dead.
Militants unleashed one of the deadliest attacks in months when they fired rockets into Egypt's north Sinai province and also set off a car bomb targeting security personnel.
Tweets said to be from the ISIS-affiliate Sinai Province's Twitter account claimed responsibility for the four attacks that went off within hours of one another on Thursday night, targeting military headquarters, a police base, a residential complex for personnel and a hotel in the capital of North Sinai.
The office of government newspaper, al-Ahram, located close to the military base was 'completely destroyed' in Thursday's attacks, though it is not known if the paper was a target of the militants.
An army officer was killed when a militant rocket struck a checkpoint in Rafah, which lies on the border with the Gaza Strip.
The ISIS Egypt affiliate group, Ansar Beit al-Maqids, now known as the Sinai Province, claimed that the attacks were in retaliation to the recent crackdown on supporters of former Islamist president Mohamed Morsi who was ousted in 2013 by army chief Abdel Fattah al-Sisi, now the president.
The military said that the attacks were a result of "the failure of Muslim Brotherhood and its supporting elements to spread chaos on the fourth anniversary of the 25 January revolution", a day meant to mark the 2011 protests against then President Hosni Mubarak.