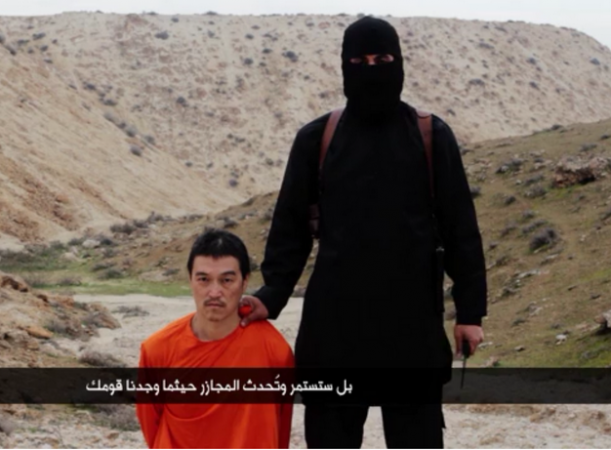 The deadly jihadist group, Islamic State, might be looking at abducting more westerners working in the Middle-East as the militant group is reportedly running out of hostages that it often uses in its terrifying propaganda video messages, a report stated on Saturday.
Terrorists are planning to raid countries like Lebanon and Jordan to abduct foreign journalists and aid workers and bring them back to Syria, where they could be used in videos to ratchet up the feeling of terror that has already plagued the world since the deadly outfit came into being, a source with knowledge about the jihadist group's plans told CNN.
The Sunni extremist militants have released numerous videos showing possibly the most horrifying episodes entailing beheading of innocent captives and in the most recent case – burning alive a Jordanian pilot inside a cage.
They have produced over 7 highly publicised clips in which hostages were brutally killed. Those killed by the group included two US journalists, an American aid worker, two British aid workers, two Japanese hostages and the Jordanian pilot burnt last week.
The last US captive held by the group – a female – has reportedly been killed in a recent Jordanian airstrike. This indicates that the outfit might need more captives to continue with its "video-terrorism" activities that have shocked the world in recent months.
Experts have said that the report could be "plausible", adding that workers at refugee camps would be the prime targets of the group. There are many ISIS supports in northern Jordan and they might help the militants to abduct people or sell them as hostages.