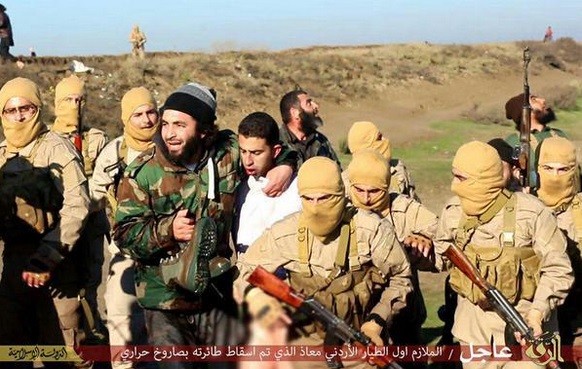 Jordan Executes Sajida al-Rishawi after Pilot Burned Alive by ISIS
The Islamic State, known for its gruesome beheading videos, has purportedly burned alive Jordanian pilot Muath al-Kaseasbeh according to a new video that emerged online on Tuesday.
The video shows the young pilot dressed in an orange jumpsuit caged and doused with petrol before the militants set him on fire.
The ISIS militants had threatened to kill the pilot they had captured in December if Jordan failed to free Al Qaeda would-be suicide bomber Sajida al-Rishawi. However, Jordan, which had agreed for the swap, was reportedly awaiting confirmation that its pilot was still alive.
The video comes just days after ISIS released a video purporting to show the execution of Japanese journalist Kenji Goto.
The authenticity of the new video, shared on ISIS-affiliate Twitter accounts, has not yet been verified.