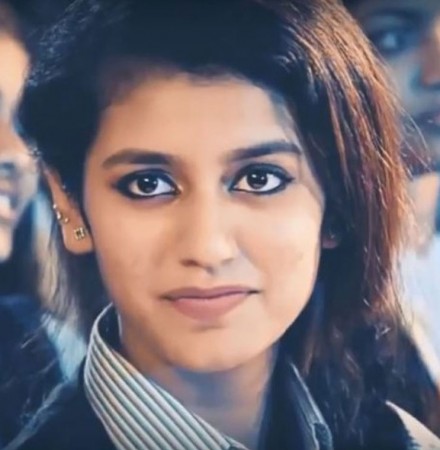 The chances of Kerala Blasters playing any more home matches in the Indian Super League (ISL) 2018 look very grim after they play host to Chennaiyin FC in an all-important South Indian derby in the tournament on Friday, February 23.
Only the four teams who make it to the knockout stages have the opportunity to play the home matches in the playoff phase. For Kerala Blasters, two-time ISL finalists, it would be a herculean task to make it to the last four.
Getting a win over Chennaiyin FC in their last league phase home match of the ISL 2018 season is of prime importance to the Blasters.
Defeating the Super Machans will be difficult, but Kerala Blasters are looking to employing a secret weapon to beat the former ISL champions, it has been joked by Indian football fans on Twitter.
That weapon is none other than internet sensation Priya Prakash Varrier, whose wink has stolen almost a billion hearts and gifted her close to 5 million followers on Instagram so far.
On the occasion of the match between Kerala Blasters and Chennaiyin FC at the JLN Stadium in Kochi, the ISL franchise from Kerala has invited two of the star personalities from the Malayalam film industry to be in attendance -- Priya Prakash, who will be seen in the upcoming Malayalam film 'Oru Adaar Love' and Jayasurya, who played the character of Indian football legend VP Sathyan in the movie 'Captain'.
Can the presence of these film stars do the trick for Kerala Blasters? Well, fans think it could.
An interesting tweet read that after Priya Prakash's wink stole hearts on the internet, Gokulam Kerala FC and Kerala Blasters didn't lose a match in I-League and ISL respectively. And that's a legit fact for sure!
Check out the Twitter chatter: