Head coach of defending champions Chennaiyin FC, John Gregory has said that the holders have traveled to Bengaluru for their opening match of Indian Super League (ISL) 2018-19 without any fear.
Gregory, who helped the Marina Machchans to league glory in his first league season, added that playing in Bengaluru evokes good memories as they had beaten the home team twice last season, including the hard-fought final on March 17 earlier this year.
In what is expected to be another blockbuster clash at the Sree Kanteerava Stadium on Sunday, the two finalists from last ISL season begin their new campaigns.
"I think we [Chennaiyin FC] have had the ability to come here and win on two occasions. It evokes good memories for us. In that respect, it has been a lucky ground for us. We won them both," Gregory told the media in Bengaluru on the eve of their opener.
"We have come here without any fear. But we have a lot of respect for BFC. What they achieved in their first season was outstanding. But we're not afraid about coming here. It throws up a fantastic opening game for both teams.
"They obviously would not have fond memories of March 17 this year. They certainly would be looking to correct that score and correct that occasion. But we have had a good pre-season. Everybody is in great shape, except Ganesh [Dhanapal]."
Love the rivalry between Chennaiyin and Bengaluru fans: Gregory
Gregory also pointed out that his team is fortunate to have a lot of travelling fans in Bengaluru. The 64-year-old tactician said he is hoping the team's performance tomorrow will give the fans a lot to cheer about.
The atmosphere at the Sree Kanteerava Stadium during last year's final was electric. Fans from both teams were involved in banters even before the big match began and it continued till the final whistle.
If scenes at the venue on Saturday evening are anything to go by, Bengaluru are going to enjoy quite a lot of support for their season opener. Several fans were at the fortress earlier today, rehearsing their chants and getting ready to cheer the Blues on.
"When you talk about fans, we are fortunate to have fans coming here and Kerala. Some of the other away matches is a little bit more difficult logistically and financially to travel so far," Gregory added.
"We love it. When we came here in the last two matches, we brought a lot of fans with us. I think it creates a fantastic atmosphere.
"We enjoy the banter between the rival fans, provided it just stays as purely banter. We're very happy that they have travelled. It creates a good atmosphere.
"We were fortunate that we were able to reward them. Let's hope the guys turn up tomorrow and return with the same feeling as well."
'Not burdened by pressure of expectations'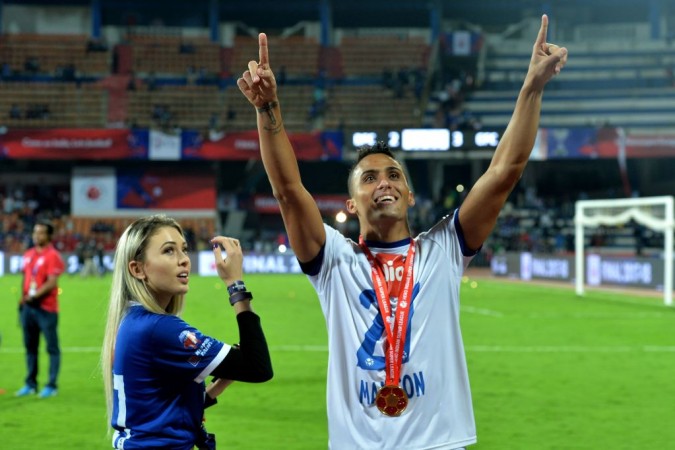 Gregory also insisted that his team is not burdened by the extra pressure of title defence. He added that they will stick to their approach of being defensively disciplined, which was the highlight of their title-winning season in 2017-18.
Chennaiyin will be led by their central defender Mailson Alves and the arrival of Eli Sabia from Brazil has only added more solidity to their backline. Inigo Calderon completes the trio of foreigners in their defensive unit, which is expected to shine once again.
"My players are not under any pressure whatsoever. I have always encouraged them to relax and just enjoy as much as they can," Gregory said.
He added: "Our style isn't going to change much. Three of our foreign players this season are defenders. Apart from Eli, Mailson and Calderon were here last year. They had an outstanding season, they were without doubt one of the reasons why we won the league last season.
"We are an organised bunch. We all work hard for one another. We don't let out teammates down. That's the bond we have in our team. As I said last year, we didn't have the best players but we had the best team."
Clash against Chennaiyin not going to be an emotional affair: BFC coach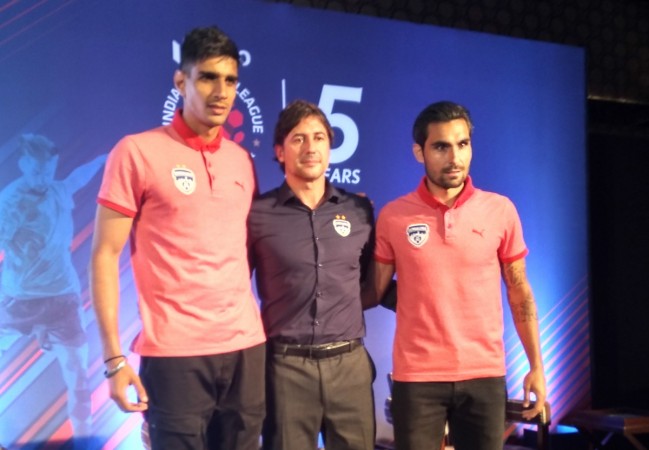 Meanwhile, all eyes will be on Bengaluru FC coach Carles Cuadrat, who has replaced his former boss Albert Roca. Despite this being his first stint as the head coach of a professional team, the Spanish tactician will be well served due to his familiarity with the setup.
Cuadrat believes that there will be no emotions attached to the first match against Chennaiyin, considering the result in last season's final.
"We understand that some are thinking that it will be emotional for us because we lost the final of last season to Chennai. But for us, it's just about three points. We are going to try and play out best game possible and win those three points," Cuadrat said.