Football fans across the world and the FIFA World Cup 2018 organisers in Russia, especially, are left worried after a threat purportedly issued by dreaded Islamic State (ISIS) came up on Tuesday October 17, warning terror strike during the FIFA event scheduled for next summer.
The message, a photoshopped image carrying the warning, was widely shared on pro-ISIS groups through encrypted messaging application Telegram, reported British newspapers, including the Daily Mail and Mirror. The terrorist group, with several commands across Iraq and Syria, has brought out an image showing the Russia 2018 logo hijacked by a gun-wielding ISIS fighter. A lighted bomb also features in the picture.
The 2018 FIFA World Cup will be played across 11 cities in Russia from 14 June to 15 July.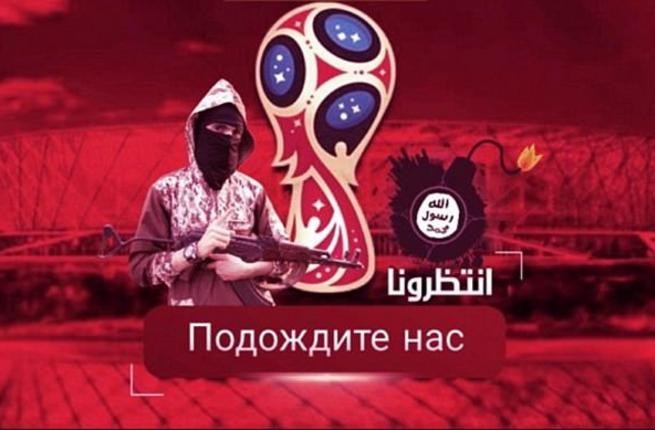 Just a few months back, ISIS had claimed responsibility for carrying out a major bomb blast in one of Russia's largest cities, St Petersburg. As many as 14 people were killed in the attack that took place in April 2017.
This happened in retaliation to Russian airstrikes in Syria earlier this year.
According to reports, Russian President Vladimir Putin considers the threat from ISIS as a major concern in his defense policies.
Ian Brzezinski, senior fellow at the Atlantic Council, mentioned: "Despite his government's defence doctrines stating that the US and NATO is Russia's greatest threat, I have always felt that Putin regards Islamic extremism to be the most immediate threat," Brzezinski has been quoted as saying by Mirror.
"He regarded their rebellion as a manifestation of Islamic extremism. He also bolstered his own personal popularity in Russia by demonising the Chechens as Islamic terrorists and by brutally crushing them."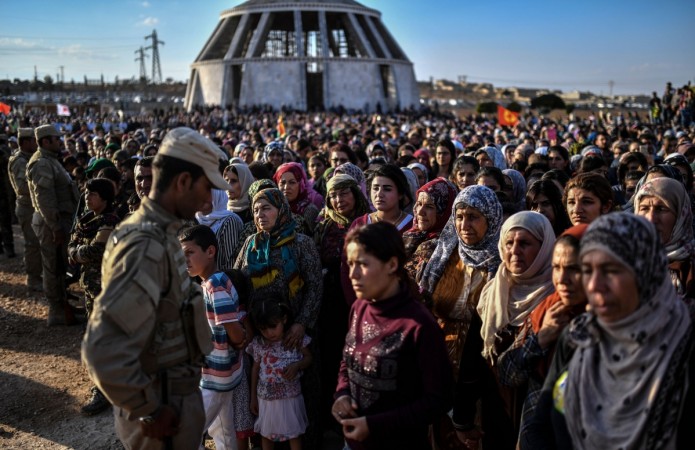 US-backed forces capture ISIS headquarters in Raqqa
While we await further information on whether FIFA brings out a statement over the development, news has come in on Tuesday that Syrian troops, backed by the United States (US), have captured the northern Syrian city of Raqqa, which has been a strong hold of the Islamist militant group.
The US forces had pledged their support to the alliance of the Syrian Kurdish forces and the Arab fighters to carry out the attack against ISIS in Raqqa.
"Everything is finished in Raqqa, our forces have taken full control of Raqqa," Syrian Democratic Forces (SDF) spokesman Talal Sello has mentioned to the AFP news agency on Tuesday afternoon, as per the BBC.
"The military operations in Raqqa have finished, but there are clearing operations now under way to uncover any sleeper cells there might be and remove mines."
The operations took place for nearly five months.