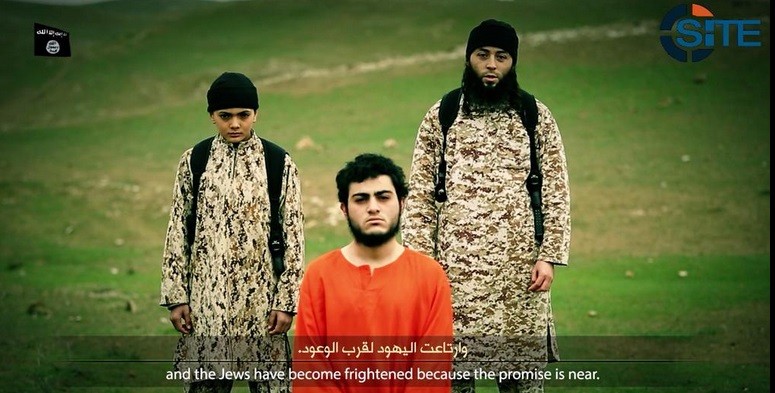 The child seen in a recent horrifying Isis footage, who shot dead a person they referred to as an Israeli spy, could be a French with links to an al Qaeda-affiliated gunman who had allegedly killed seven people in a series of attacks in March 2012, according to a police source cited by Reuters.
In the video, the so called member of the Israeli intelligence service Mossad, Muhammad Musallam is seen sitting inside a room in the regular orange jumpsuit that all the Isis hostages are made to wear. He is heard talking about how he had been apparently recruited and trained by the Mossad.
Shortly afterwards, Musallam is taken to a field where a child shoots him dead. The child – referred to by another French jihadist in the footage as "cub of the caliphate"-- has raised quite a few eyebrows among watchers of terrorists activities, who say an act of killing perpetrated by a child jihadist is quite unusual and shows the extent to which the terrorist go to provoke governments and instill fear in public.
Reuters cited its source as saying the man who speaks in French could be Sabri Essid, who was further described as the 'half-brother' of Mohamed Merah who had in 2012, killed three soldiers, three Jewish children and a rabbi before he died in a police encounter. He had sparked much fear and apprehension during his 10-day murder spree in Toulouse region located in the south-west of the country.
It could even be possible that the child seen is the son of Essid, the unnamed source said.