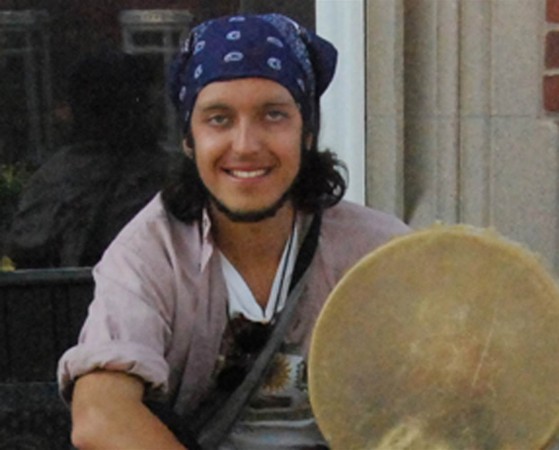 The Federal Bureau of Investigation (FBI) has arrested a Boston Police captain's son for allegedly plotting bombings in the city using pressure cookers at the behest of Isis.
The agency on Monday announced that it had arrested 23-year-old Alexander Ciccolo aka Ali Al Amriki, who was planning to carry out a terror attack on the American soil, on 4 July.
Alexander is the son of Boston Police Captain, Robert Ciccolo, who reportedly tipped off the police.
The FBI and the US attorney's office said in a joint statement that Alexander was arrested after he bought several weapons. The police found him carrying a Colt AR-15 .223 caliber rifle, a SigArms Model SG550-1, 556 caliber rifle, a Glock 17-9mm pistol and a Glock 20-10mm pistol in a bag.
Alexander reportedly told the arms dealer, who was a decoy used by the investigators, that he was planning to use the weapons for a terror attack.
The FBI, in its affidavit filed in the court, stated that Alexander Ciccolo is "a supporter of the Islamic State of Iraq and the Levant (ISIL)" also known as Isis.
During his interrogation, he told the police that the Isis terror plot involved attacking colleges and cafeterias using "improvised explosive devices, such as pressure cookers filled with black powder, nails, ball bearings and glass".
The police investigators believe that Ciccolo wanted to go on a killing spree and create a havoc. It is understood that he might have been inspired by the Boson Marathon bombers, who used pressure cookers in the 2013 terror attack.
The FBI agents also found Molotov cocktails filled with shredded Styrofoam soaking in motor oil inside Ciccolo's apartment.
The 23-year-old reportedly told the police that he used the "mixture [as it] would cause the fire from the exploded devices to stick to people's skin and make it harder to put the fire out".
Ciccolo is understood to have been radicalised in the last 18 months after he increasingly became obsessed with Islam. Close family sources claimed that the youth has a long history of mental illness and has been in and out of several mental institutions before the age of 18.
Alexander's family has released a statement requesting "privacy".
"While we were saddened and disappointed to learn of our son's intentions, we are grateful that authorities were able to prevent any loss of life or harm to others. At this time, we would ask that the public and the media recognise our grief and respect our desire for privacy," the statement read, Foxnews reported.