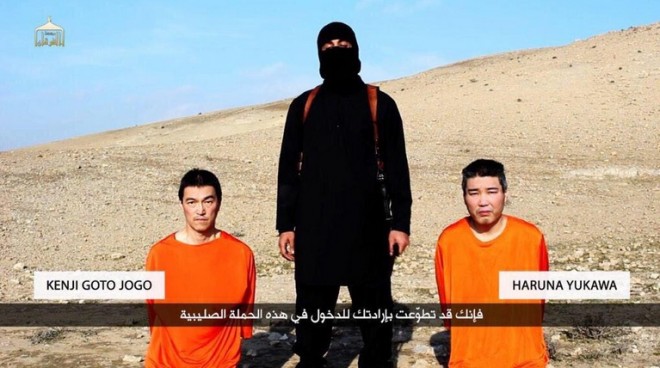 The Islamic State has reportedly threatened to execute two Japanese hostages, and has demanded $200 million for their release within 72 hours, according to a new video posted by ISIS-affiliate Twitter accounts on Tuesday.
The threat comes days after Japan pledged $200 million to Middle East nations in the fight against the terror group.
The ISIS militants identified the two Japanese hostages as Kenji Goto Jogo and Haruna Yukawa, and have threatened to execute them within 72 hours if the ransom is not paid, according to The Associated Press.
Japanese Prime Minister Shinzo Abe had warned on Saturday that the world would suffer an "immeasurable loss" if terrorism spreads in the Middle East.
The first such threat by ISIS to kill Japanese hostages, demanding the exact amount of money as Japan pledged to nations fighting the terror group, can be seen as a possible retaliation.
ISIS has beheaded US and UK nationals in the past, especially as the two countries have not heeded to ransom calls by the group.