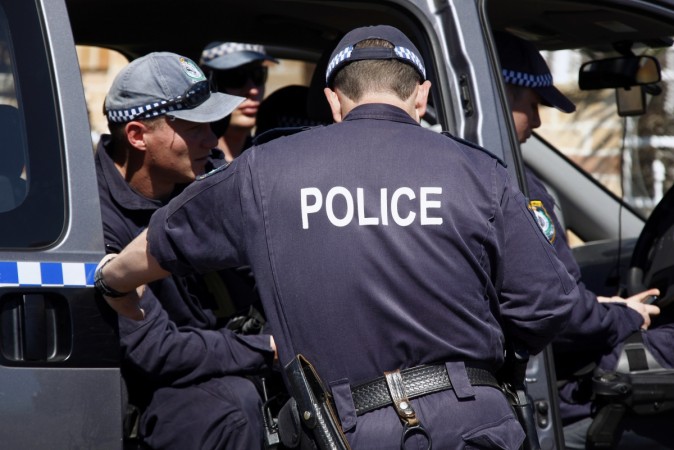 An alleged terror plot that was going to be executed by ISIS jihadists in Australia has been foiled by police, after it emerged that the militants had planned to capture and behead random persons from street and release videos of the acts.
Police carried out anti-terror raids in Sydney after reports from intelligence that the Islamic extremist group had planned random killings in the country.
Prime Minister Tony Abbott said that a senior Australian Islamic State militant claimed they were going to undertake "demonstration killings", including a public beheading.
In the raids, which were carried out by at least 800 heavily-armed officers, 15 people were arrested, various sources are reporting. One man— now considered to be the person at the centre of the alleged daylight beheading plot -- was planning to "gruesomely" execute someone and the person has been charged with planning the attack
The 22-year-old, recognized as Omarjan Azari, appeared briefly at Sydney's Central Local Court and there he revealed that the most senior Australian ISIS member Mohammad Ali Baryalei was a co-conspirator in the deadly plot, according to ABC news.
The Australian broadcaster reports citing the arrested man's revelation that random members of the public were to be snatched off the street and beheaded on camera, which would then be released by the Islamic State, just like the way they did when they released the videos of three foreign nationals being beheaded recently.
Azari is one of the 15 people detained in huge police raids across Sydney and Brisbane Thursday morning.
"Direct exhortations were coming from an Australian who is apparently quite senior in ISIL (Islamic State) to networks of support back in Australia to conduct killings here in this country," Abbot said.
"So this is no just suspicion, this is intent and that's why the police and security agencies decided to act in the way they have."
This comes as the barbaric Islamic State militants have sparked an international outcry, following the brutal murders of James Foley, Steven Sotloff and David Haines, who were seized in Syria. They were mercilessly beheaded before the videos of the gruesome act were released.
Police have said that Thursday's anti-terror operation – where officers executed 25 search warrants across 12 Sydney suburbs – was the largest in Australian history.