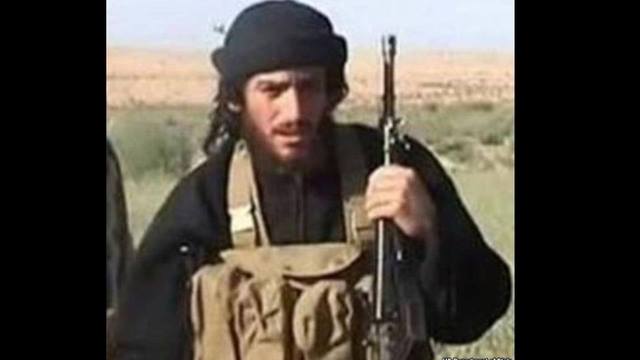 The Islamic State group (IS) leader and spokesperson Abu Mohamed al-Adnani was killed in an US air strike, the Pentagon confirmed on Monday.
The Pentagon said that al-Adnani, a prominent figure of the militant group, was killed in northern Syria last month.
"The strike near Al Bab, Syria, removes from the battlefield ISIL's chief propagandist, recruiter and architect of external terrorist operations. It is one in a series of successful strikes against ISIL leaders, including those responsible for finances and military planning, that make it harder for the group to operate," Pentagon press secretary Peter Cook said.
The air strike on Aug. 30 in northern Syria was conducted by a Predator drone, which aimed a Hellfire missile at the car in which al-Adnani was travelling.
The Isis-run Amaq news agency, last week, has said Adnani was "martyred while surveying the operations to repel the military campaigns in Aleppo," and it also vowed to avenge the death of its chief strategist.
Adnani was the main spokesperson for the Islamic State group and played a crucial role in carrying out some of the most high-profile attacks. Those attacks included the ones in Paris, Brussels airport and metro blasts, Istanbul airport attack and also the Dhaka cafe attack in Bangladesh, according to officials.
Reports state that he was also involved in the downing of a Russian airliner in the Sinai region and also the suicide bombings at a rally in Ankara, Turkey.
The Pentagon press secretary also said that Adnani had coordinated the movement of the Islamic State militants, encouraged lone-wolf attacks on civilians and members of the military and also recruited new members for the militant group.
After Adnani was proclaimed dead, Russia had claimed that it was responsible for the death of the Islamic State group spokesperson, but the Pentagon dismissed the claim as a "joke."
Russia had claimed on Aug. 31 that a Russian Su-34 bomber in Aleppo killed Adnani along with around 40 other Syrian rebels.