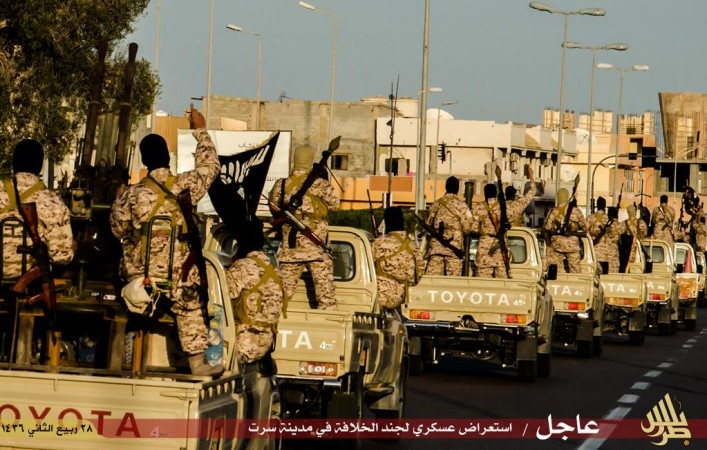 The Islamic State group reportedly shot down a MiG-23 fighter jet of the Libyan government in Benghazi, Friday, and also released a video of the warplane falling.
A government official said that the fighter jet was "shot down in Qaryunes, northwest Benghazi, as it bombed positions of the Shura Council", AFP reports.
ISIS claimed the downing of the Libyan warplane and also released a video of the incident, SITE Intelligence Agency, a global watchdog on online jihadist activities, said. Photos of the two pilots on the downed MiG-23 fighter jet were also shared on ISIS channels, according to the agency.
Some reports suggested that the Libyan warplane was shot down by the Benghazi Revolutionaries' Shura Council, an Islamist militant group that has extended allegiance to the Islamic State group.
The crash comes within days of another MiG-23 crash in Libya, though it was officially blamed on "technical problems." Last month, another MiG 23 had crashed in Benghazi.
There are believed to be 6,500 ISIS fighters in Libya, with the terror group's presence in the country increasing in the face of airstrikes in Iraq and Syria. Abu Omar al-Shisani, a Chechen commander, is said to be heading ISIS in Libya from the stronghold of Sirte, according to Daily Mail.
The increasing ISIS presence in Libya has worried the United States, with security officials urging President Barack Obama to allow American forces in the African nation, according to The New York Times.
"There is a concern about Libya. It can't all be about Iraq and Syria," Gen. Joseph L. Votel, head of the US military's Special Operations Command, was quoted saying by the newspaper.