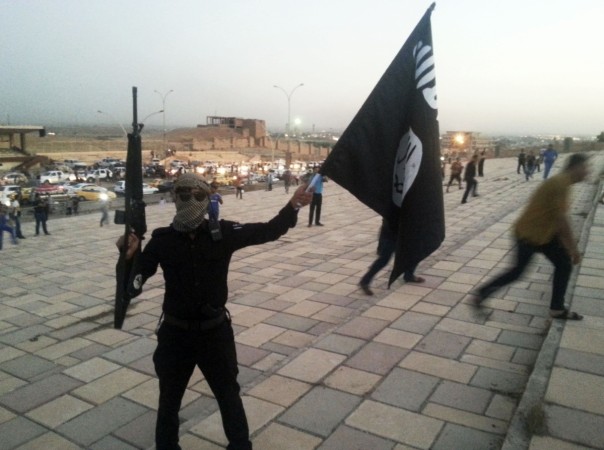 A shocking image which shows an Australian boy holding the decapitated head of a soldier in Syria has invited stern reactions from the country, with Prime Minister Tony Abbot insisiting that such photos shows the barbaric nature of the ISIS.
The image was first posted on Twitter by the boy's father and Australian jihadist Khaled Sharrouf and was later published by an Australian newspaper. The photo shows the young boy, between 7 to 10 years of age, holding up the head of a Syrian soldier.
The boy, who is wearing an ISIS cap, struggles to hold the head up, even with both arms. The picture first appeared on the Twitter handle of Sharrouf, one of the most wanted men in Australia, who is now an Islamic State fighter.
Australian PM appalled at Syria decapitated head photo http://t.co/88QzQUS4JH pic.twitter.com/bdmgrwAWuQ

— Al Arabiya English (@AlArabiya_Eng) August 11, 2014
"Thats my boy!" Sharrouf apparently posted with the image, which is understood to be taken in the northern Syrian city of Raqqa; the capital of what has been declared as an Islamic Caliphate by the jihadists.
Sharrouf reportedly used his brother's passport to leave the continent with his wife and three sons last year, to fight with the militants in Syria and Iraq. The Australian government had banned the man from leaving the country because of the terrorism threat he posed.
Sharrouf was among the nine Muslim men accused of gathering bomb-making materials and plotting terrorist attacks in Sydney and Melbourne in 2007.
Abbot stated on Monday that ISIS was trying to establish a "terrorist state" in Iraq and had the potential to pose "extraordinary problems not just for the people of the Middle East but for the wider world".
"We see more and more evidence of just how barbaric this entity is," Abott told ABC Radio.
"I believe there are more photographs in the newspapers in Australia today of the kind of hideous atrocities this group is capable of," the PM added.
Opposition leader Bill Shorten also said that Australia should be "shocked to their core" by the picture, adding that the government owed an explanation on how Sharrouf was able to bypass the passport system to travel to Syria.
The photo is one of several images posted by Sharrouf on Twitter, with one showing him dressed in camouflage fatigues and posing with his three young sons, who are all holding guns, with the flag of the Islamic State appearing behind them.