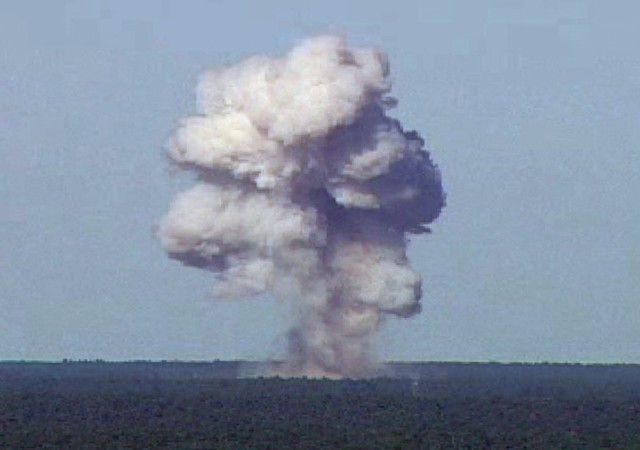 The family of one of the 21 missing youths from Kerala, who had allegedly joined ISIS, claimed on the morning of Friday, April 14, that their kin Murshid was killed in the Massive Ordnance Air Blast Bomb (MOAB) strike conducted by the United States in Afghanistan on Thursday, according to ANI. Some other reports, however, said that Murshid was killed in a drone strike.
Afghan official said that 36 Islamic State group terrorists have been reportedly killed in the air strike.
The US dropped the GBU-43 — a large, powerful and accurately delivered weapon or the 'mother of all bombs' — on ISIS tunnels in the Achin district of the Nagarhar province, which reportedly killed Murshid, at around 7 pm local time in Afghanistan, on Thursday night.
Kerala youth Hafeesudheen, who joined ISIS, killed in drone strike in Afghanistan
The information about Murshid's death was received by his family through a Telegram message.
Four out the 21 individuals are said to belong to Christian and Hindu families but had converted to Islam over a year ago. Two of them had earlier sent text and voice messages to their families confirming that they have moved to a remote location.
In February, another youth named Hafeesudheen TK, who went missing from Kasaragod in Kerala and had allegedly joined the terror outfit, had died in a drone strike in Afghanistan. The family of the deceased got the information through a WhatsApp text sent by his friend Aqmajeed, who is also feared to have joined the terror group.