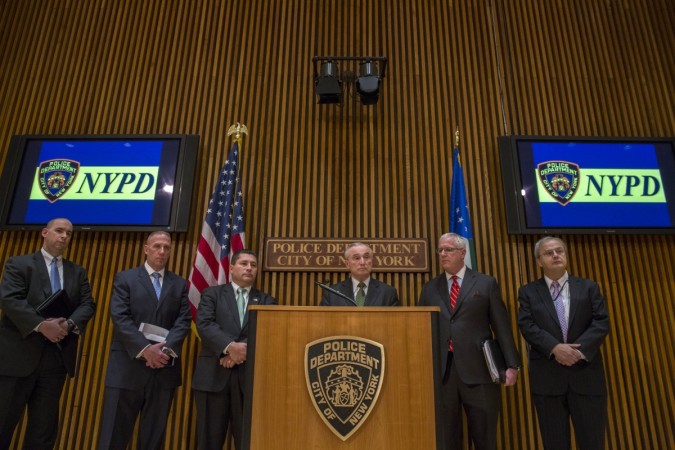 The Texas attack at a Prophet cartoon contest on Sunday that was claimed by the Islamic State has thrown light on the virtual penetration of Isis in the United States, and the FBI has finally acknowledged the growing threat.
FBI Director James Comey said on Thursday that there are potentially "thousands" of people in the US who are being radicalised by Isis to carry out attacks in the country.
"There are Elton Simpsons out there that I have not found and I cannot see," Comey said, referring to one of the gunmen who was killed outside the Muhammad Art Exhibit event at the Curtis Culwell Center in Garland, Texas, where the American Freedom Defense Initiative (AFDI) had organised a contest to draw cartoons of Prophet Muhammad.
Simpson, 30, had put out a tweet before the attack, pledging allegiance to "Amirul Mu'mineen", a reference to Isis leader Abu bakr al-Baghdadi.
Simpson was a former terror suspect and was under the FBI's watch for his social posts about the Islamic State. The FBI had reportedly alerted the Garland authorities of Simpson's possible "visit" to the "Draw the Prophet" event, but were not aware that he had planned an attack.
Isis later claimed responsibility for the attack through its official radio station.
Comey said the terror group was using social media to reach "disturbed people" and push them to carry out similar attacks.
"It's like the devil sitting on their shoulders, saying 'kill, kill, kill,'' he said, according to USA Today.
"ISIL is a very popular fad among a lot of disturbed people,'' Comey said, using the term US officials use while referring to the terror group.
"The haystack is the entire country. We are looking for the needles, but increasingly the needles are unavailable to us. ... This is the 'going dark' problem in living colour," Comey said.
Following the Garland attack, Isis issued a threat saying it has soldiers in at least 15 US states and they are likely to carry our terror attacks in the next six months.