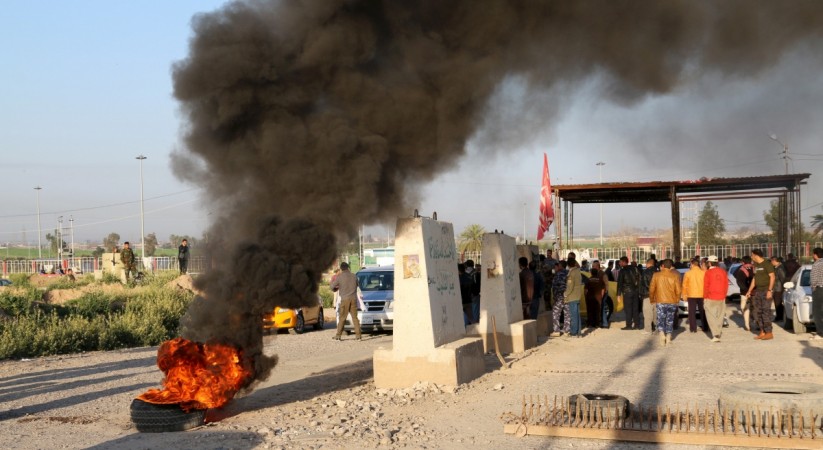 The Islamic State group intends to conduct "guerrilla attacks" on India from Bangladesh and Pakistan with the aid of local mujaheedin groups, the amir (chief leader) of the Bangladesh unit of ISIS, Shaykh Abu Ibrahim al-Hanif, said in an interview to the terrorist organisation's magazine "Dabiq." The group also talked about stepping up its presence in Bangladesh to launch attacks in neighbouring Myanmar.
While Bangladesh has denied the Islamic State's presence in the country, the jihadi group has claimed responsibility for violent incidents like beheadings in the country. In February, the Islamic State-linked Amaq news agency claimed that the caliphate's soldiers beheaded a Hindu priest in northern Bangladesh, the BBC reported. In November 2015, the Sunni militant group had claimed responsibility for an attack on a Shia mosque in Bogra, Bangladesh.
"Bengal is an important region for the Khilafah and the global jihad due to its strategic geographic position. Bengal is located on the eastern side of India, whereas Wilayat Khurasan is located on its western side. Thus, having a strong jihad base in Bengal will facilitate performing guerrilla attacks inside India simultaneously from both sides and facilitate creating a condition of tawahhush [chaos] in India along with the help of the existing local mujahidin there [sic]," Hanif was quoted as saying by Dabiq.
The chief leader of the Bangladesh unit also said that enforcing Sharia law in Bangladesh wouldn't be possible unless the Hindus, who he believes were allies of India's intelligence agency RAW since the 1971 war, were "targeted in mass numbers" and the Sheikh Hasina-led secular government was deposed. A situation of polarisation between believer and non-believers needs to be created in the country, he added.
Many secular bloggers and activists have been brutally murdered in the country since last year reportedly by Ismalist hardliners. The latest victim was a law student in Dhaka.