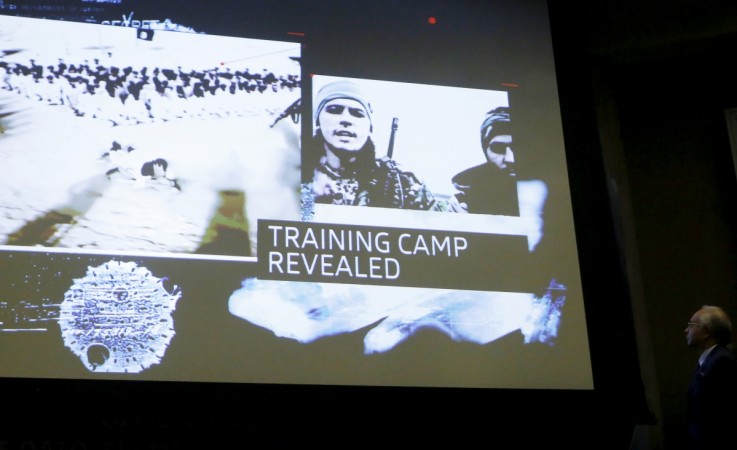 The Malayasian Police had, last January, foiled an attempt by the Islamic State group to kidnap the country's Prime Minister Najib Razak and other senior ministers, Malaysia's Deputy Prime Minister Ahmad Zahid Hamidi reportedly said Tuesday.
The extremist Islamist group had also intended to attack Kuala Lumpur, Kedah and Putrajaya between September 2014 and May 2015, Reuters reports. The ISIS militants had already developed explosives and tested them for attacks in Putrajaya, the administrative capital of the country.
"On Jan 30, 2015, there were plans by 13 people linked to Daesh (Islamic State) to kidnap the country's leaders including the prime minister, the home minister and the defense minister... There was also a plan to carry out an attack in Putrajaya. To this end, the group had prepared and tested explosives," Ahmad said.
ISIS in Syria, which does not have an establishment in Malaysia, was using people in Malaysia who were under the influence of the ideology of the extremist group to carry out strikes in the country, Ahmad said. It chose entertainment centres and religious places, including a Shiite mosque, a Buddhist temple and a Freemasons' lodge, as targets for attacks.
Malaysia with the help of Asean counterparts, Malaysian Communications and Multimedia Commission foiled all terror attempts of ISIS, he added.
"We detected plans to attack several locations in Kedah, Kuala Lumpur and Putrajaya, attempt to rob of firearms from army camps, making of explosions, robbing cash-in-transit vans as well as plot to kidnap the country's leaders for ransom," the Malaysian Insider quoted the deputy chief minister as saying.
"Police have also done their part by monitoring and tracking these suspects and forwarded details to the Immigration Department to be blacklisted or blocked from entering the country... We are also going to implement the Advanced Passengers Screening System (APPS) for early detection of suspected foreign nationals coming into the country," he said.
The Southeast Asian country has not been a victim of ISIS, but has been on alert since the extremist group attacked Indonesia's Jakarta on Jan. 14. Prior to that, it arrested at least 150 people suspected of being involved in terrorist activities.
The Malaysian Police had, in January this year, arrested a man in Kuala Lumpur for allegedly planning to carry out a suicide attack on the orders of the Islamic State group operating in Syria.
Of the 150 people, 56 were detained under Security Offences (Special Measures) Act 2012, 29 under the Prevention of Crime Act 1959, 10 under the Prevention of Terrorism Act 2015 and 49 under various criminal offences. The remaining suspects were deported.