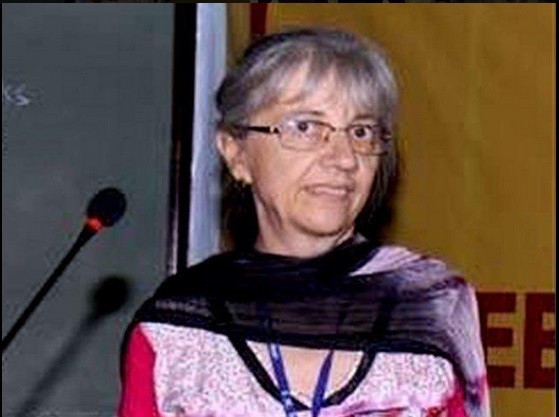 American medical worker Debra Lobo who was shot in the head by Isis militants in Karachi, Pakistan, on Thursday is in a stable condition, according to local reports.
Lobo, who hails from California, was the vice-principal of the Jinnah Medical and Dental College's student affairs wing and was shot by at least four gunmen as she left the college in her car.
One of the bullets hit her on the face while one struck her shoulder, but doctors said she was "out of danger" after she was treated at a nearby hospital.
Leaflets found at the spot where Lobo was shot contained messages purportedly from the Islamic State terror group, and police officials said this was the first attack by Isis militants in Karachi.
"The assailants left IS flyers at the crime scene with messages in both English and Urdu, claiming that the attack was to avenge the killing of their five 'mujahideen brothers' in Keamari," SSP Pir Muhammad Shah told The Express Tribune.
Lobo, 55, was targeted for being an American, the police said, and the flyers carried threats such as ''we will burn America".
Debra's students took to Twitter to express their shock at the shooting.
Please pray for the quick recovery of my vice principal Mrs. Debra Lobo ( the American lady who was shot today in Karachi) #pray

— Nida Feroz (@NedaFiroze) April 16, 2015
Our Vice principal from Jinnah Medical and Dental College, Dr. Debra Lobo has been shot in head today — 8th May, Hatch Day! (@PurpleAneeQa) April 16, 2015