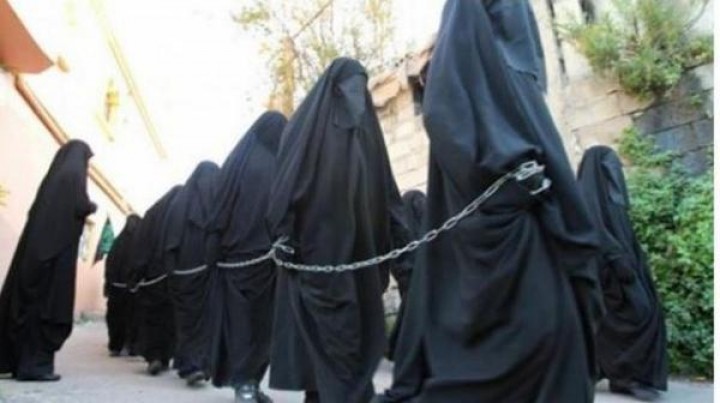 A Dutch teenager, who had allegedly fled to Syria in a bid to get married to an Islamic State jihadist but was rescued by her mother this week, is appearing in court on terror charges, according to Dutch prosecutors.
The 19-year-old known only by the name "Aicha" was brought by her mother Monique, to the Netherlands on Wednesday.
"Upon her arrival, Aicha was detained at once on suspicion of crimes threatening state security," Public prosecutor's office spokeswoman Annemarie Kemp said according to ABC. She added that the teen would appear before a judge on Friday for a brief first appearance.
Reports from Dutch newspaper this week revealed that Aicha had travelled to Syria nearly nine months ago in order to marry Dutch-Turkish jihadist fighter identified as Yilmaz. The teen had seen the man on TV and contacted him via the internet.
Aicha is one of a small number of European teenage girls and women, who have fled to Syria and Iraq in recent months to join the notorious ISIS group. While some have travelled for ideological reasons, many others have reportedly married the fighters there.
Friday's court hearing, will take place behind closed doors. The proceedings will determine how long Aicha can be detained, reported BBC. A public hearing is expected in three months until which time, Aicha has been banned from speaking to the members of her family -- except her mother -- and the media.
Yilmaz, whom the girl wanted to marry, was a former soldier in the Dutch army and had travelled to Syria to fight alongside the ISIS militants.
He told the BBC that the marriage with Aicha did not work out and the two called it quits. The teen then contacted her mother for help.
Monique told Dutch television few months ago how her daughter, who was known as 'Sterlina' before her conversion to Islam, had changed from a "bubbly teen into a serious radicalised Islamist" according to ABC.