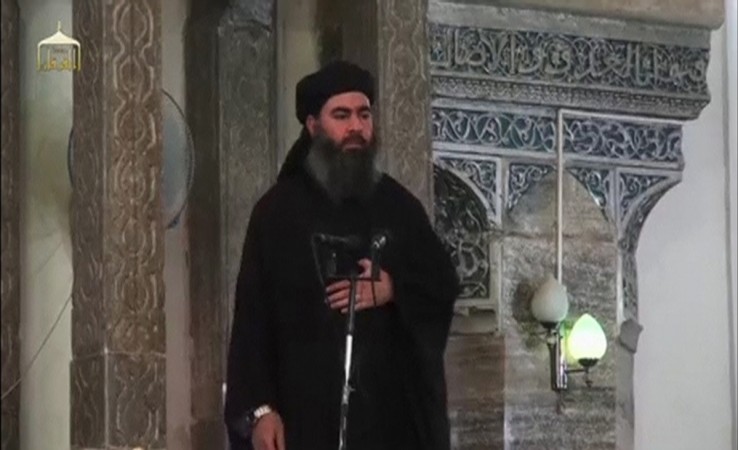 The leader of the Islamic State (ISIS) militant group, Abu Bakr al-Baghdadi has ordered his followers to burn the bodies of Kurdish Peshmerga fighters who fought in the Syrian city of Kobani against the group.
According to the Iraqi Ministry of Human Rights, the leader issued a statement condemning the Albu Nimr tribe, of which 322 members were executed by members of the ISIS in the district of Hit in recent days.
"Abu Bakr al-Baghdadi issued a statement in which he asked his followers to burn the bodies of Peshmerga members, desiring to take revenge for their support of Kurdish fighters in the Syrian city of Kobani," Iraqi News cited a ministry statement as saying.
The news comes as reports poured in stating that the terrorists actually set their victims on fire to make sure that none of them were alive.
An article on IJreview.com recently explored on how ISIS leaders meticulously controlled the mass execution of the non-Sunnis. An eyewitness reportedly narrated an incident of mass execution, in which the leader said: "The Sunnis must stand on one side. The Shia, Kurds and Yezidis must stand on the other. If I find out that a Shia is among the Sunnis, I'm going to cut off his head with a sheet of metal."
Other survivors were also quoted as saying that the ISIS asked the men to kneel and kept firing until they were "out of ammunition" and that some "prisoners died from their wounds later because they were too weak to escape."
In the latest incident, Baghdadi's orders for the Kurdish fighters' bodies be burnt has been seen as a testimony to the fact that the dreaded jihadists may have burnt enemies bodies in many occasions just to be sure that they were definitely killed.