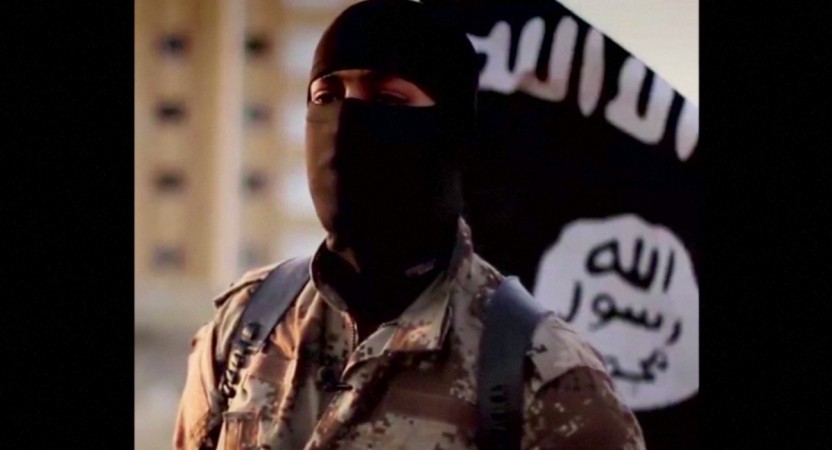 Reports have surfaced that the militants from the so-called Islamic State group (ISIS) often behead members of their own fighters on charges of embezzlement and spying.
The Syrian Observatory for Human Rights noted on a report that one militant was known to have been executed for "banditry and robbing Muslims' money". The report also claims a second militant was killed for "dealing with the regime and throwing electronic chips to keep track of Mujahideen". The electronic chips are understood to be used for tracking geo-location of targets in air strikes, British daily, The Independent noted.
The newspaper also quoted an official Charlie Winter at counter-extremism think-tank Quilliam Foundation as saying that the reports of ISIS executing their own members was known from the beginning.
"ISIS is known for crucifying those who have tried to rebel against them. They do not flinch at killing anyone if they have committed a serious crime which goes against their interpretation of Sharia, such as usury or embezzlement," Winter said, adding the jihadists have a strict "no corruption" policy.
"While they can benefit financially from charging bank transactions and claiming a percentage of everyone's monthly income, they don't extort people like some secular groups have done in the past," he further said.
Many western people who were lured into joining the jihadists were reported to have been stuck in Syria and Iraq after they discovered how dangerous the militants were and after knowing they would be arrested if they returned home, various reports have claimed.
The news of jihadists killing their own people comes after the International Centre for the Study of Radicalisation at King's College in London reported that the 24 ISIS volunteers from Britain, who have been dead so far, might be killed by their own fighters.