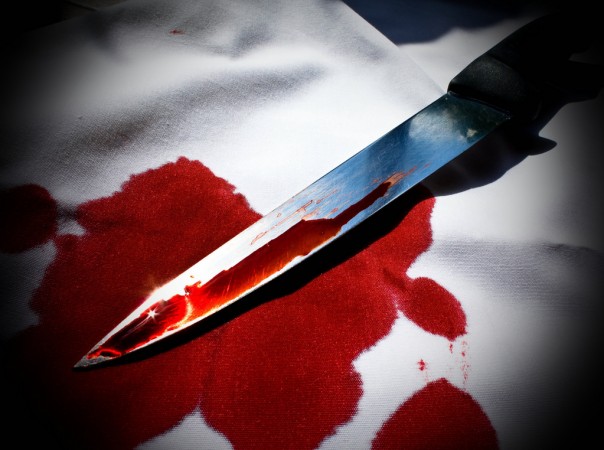 A man believed to be 30 years old has dashed a police officer manning a routine Eskimos game-day blockade by himself southwest of Commonwealth Stadium at 107A Avenue and 92 Street on Saturday night, September 30, stated Edmonton police chief Rod Knecht.
"At around 8:15 pm, a man driving a white Chevrolet Malibu crashed into the barricades set up to keep pedestrians separated from vehicles. The vehicle struck the officer 'sending him flying through the air 15 feet before colliding with the officer's cruiser' at high speed," Edmonton Journal reported.
Knecht said based on the evidence at the scene and the actions of the suspect "it was determined that these incidents are being investigated as acts of terrorism under section 83.2 of the criminal code." He also confirmed that an ISIS flag was found in the miscreant's car.
The suspect, after hitting the police officer with the car, got out of his vehicle and stabbed him with a knife multiple times before fleeing on foot.
The injured cop was admitted to a hospital and is said to be 'not critical'.
The police launched a manhunt to catch the culprit and he was pulled over at a police checkpost before midnight on Wayne Gretzky Drive and 112 Avenue driving a U-Haul truck.
The officer while checking the driver's licence, recognised the name as being similar to that of the registered owner of the Malibu used in the earlier attack. The suspect fled the scene with at least a dozen police vehicles in pursuit.
A high-speed chase followed where the suspect deliberately tried to run over pedestrians. Four pedestrians who were injured were shifted to hospital. The driver was arrested and is now in police custody. Witnesses who saw the chase said it was chaotic.
Kim Anderson, who was waiting for her bus, saw the U-Haul hit pedestrians near Jasper Avenue and 107 Street. "There were people flying and everything," she said. "I'm shocked — I just see people flying. We caught wind this was happening outside, so we saw it after the fact."
Pat Hannigan said he was across the street when he saw the truck flip over.
"They (police) were pulling him out of the windshield, then handcuffed him," he said.