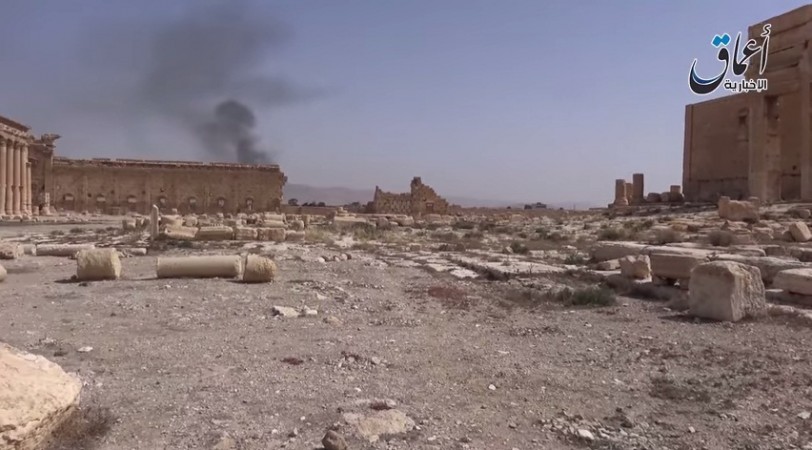 The Islamic State has wasted no time in releasing a video from Palmyra, a historic city in Syria that it took control of last week, and what is of serious concern is visuals of black smoke rising from behind the ancient ruins.
Palmyra is home to a 2000-year-old heritage site that includes Roman-era relics such as columns, theatres and the Temple of Bel, deemed by UNESCO as a World Heritage Site.
In the new slick video shot in its trademark HD mode, Isis is almost mocking the world by giving a tourist guide-type view of the ancient sites, which are now at threat of being razed to the ground.
While Syria's antiquities chief Maamoun Abdulkarim had said on Tuesday that Palmyra's ancient ruins were yet unharmed, the black smoke seen in the Isis video gives a chilling indication of what could happen to the ruins.
Isis is known to systematically raze down ancient sites, as it did recently in Iraq, including the ruins in the Assyrian city of Nimrud, while it also destroyed a museum in Mosul.
However, it is not only the Isis threat that looms over Palmyra's ancient ruins.
An amateur footage released recently showed Syrian airstrikes damaging buildings in Palmyra, and the aerial bombardment may well leave the world heritage site in ruins.
Isis captured Palymra last week after chasing out Syrian regime forces, and has already unleashed its wave of brutalities by executing over 400 people so far.