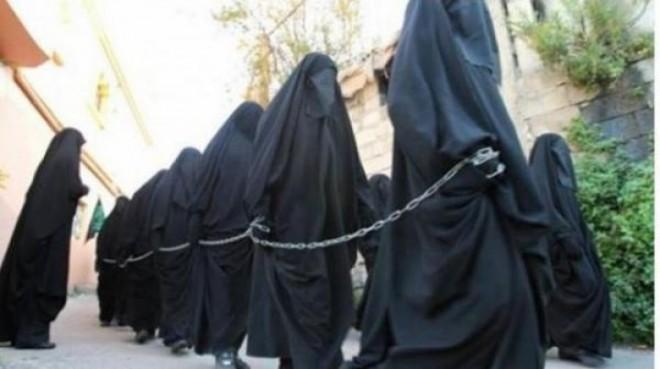 The brutal Islamic State (ISIS) has reportedly executed at least 150 women, including some who were pregnant, for refusing to marry militants under the "Jihad marriage" diktat by the terror group.
According to the Iraqi Human Rights ministry, ISIS jihadist Abu Anas Al-Libi killed the women in the Iraqi city of Al-Fallujah.
"At least 150 females, including pregnant women, were executed in Fallujah by a militant named Abu Anas Al-Libi after they refused to accept jihad marriage," the ministry said in a statement, according to the Middle East Eye.
ISIS had enforced the "Jihad marriage" order, also known as "Jihad el-Nikah", in which jihadists have the right to take women, including minors, hostage and marry them even if they are related by blood.
The order also gives rights to jihadists to marry more than one woman.
The ISIS militants have killed hundreds in the Al-Fallujah city and have buried them in mass graves, the Iraqi ministry said.
The terror group has also reportedly taken women and men hostages in the Al-Hadra Al-Muhamadiya mosque in the Iraqi city, turning the mosque into a prison, Al Arabiya reported.
The terror group has issued several similar orders for jihadists to enslave Yazidi women and recently released a guide on how these women must be treated.