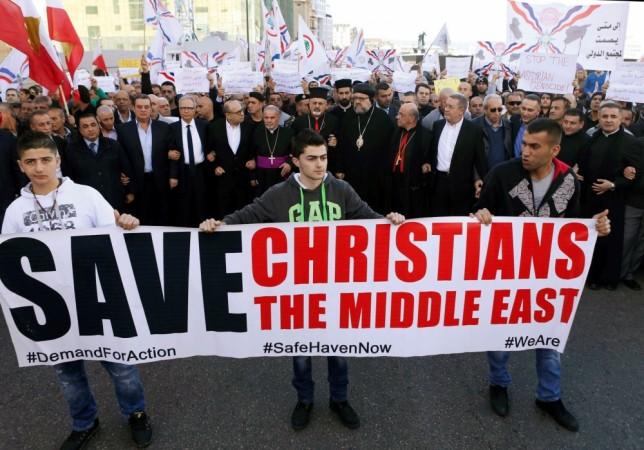 The Islamic State (Isis) militants in Syria are reportedly demanding a whopping $1 million per person as ransom for releasing the 217 Assyrian Christians taken hostages by the Sunni group.
In February, Isis fighters attacked 35 villages of the Al Hasakah province in northern Syria and took hundreds of women and children as hostages.
As per Syrian sources, till now only 23 hostages have been released by the Sunni militant group, while 217 are still under Isis captivity in Shadadeh, Syria which is over 60km from Al Hasakah.
Nahren Anweya, an Assyrian-American activist on Friday confirmed that Isis is demanding $100,000 as ransom per person for releasing the Assyrian Christians captured by the militant group in February.
Anweya, an Assyrian Christian, further revealed that Isis was using the hostages, including children, as human shields during attacks by Syrian soldiers.
"This is very devastating to report. It is being reported by my journalist friends in Khabour that [Isis] has started using the Assyrian Christian hostages as human shields including the children against the Syrian Military," Anweya wrote on her Facebook page.
Since February, local Sunni Arab sheikhs have reportedly been brokering the hostage release and have been able to secure the release of some 23 Assyrians.
An Assyrian official told Fox News that Isis was aware that the Assyrian groups has no money to broker the deal, however, it is pressuring the Assyrians to seek assistance from other countries.
"They know we cannot come up with this kind of money, so they are hoping other groups and countries will come up with the money," the official said.