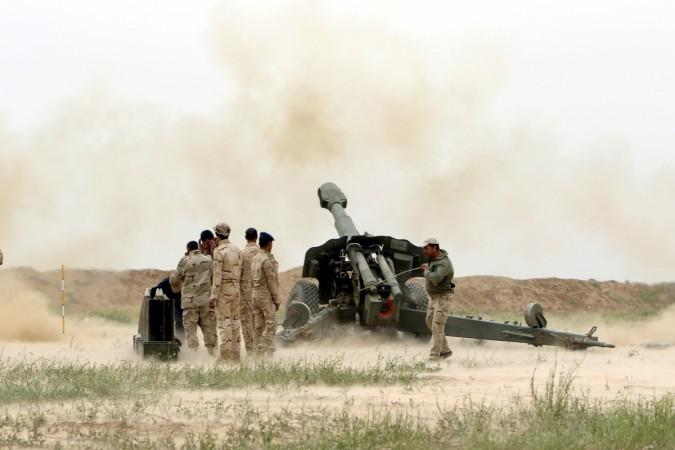 A week after a rocket with possible chemical agent landed near US troops at Qayyara West base, the Pentagon has said that Islamic State militants will start using chemical arms in their future attacks.
The rocket was fired on Tuesday, September 27, where US troops were preparing an airfield for the Iraqi soldiers to recapture Mosul. Although no one was hurt in the attack, the shell of the rocket initially tested positive for a mustard agent. However, subsequent tests were inconclusive, following which Pentagon spokesperson and Navy Captain Jeff Davis said that Isis is "dead set" on using the chemical agents again.
"It's not generally in a lethal concentration. It's more of an irritant than anything else, but again, not something we view as militarily significant," Davis said, adding that the gas form of mustard agent is far more lethal, and had found extensive use in the First World War.
Meanwhile, European Union Counter-Terrorism Coordinator Gilles de Kerchove warned the members of the EU Parliament's Civil Liberties Committee that terrorism threat across the EU is very high. One of the gravest tactics that Kerchove anticipates from Isis in the days to come is turning ready-made and easily available devices into weapons.
"We fear that Daesh might step-by-step move to other modus operandi," Kerchove said, adding "Car bombs might be one. We know how much they learn how to build vehicle-borne improvised explosive device. And there is a concern as well on the use of chemical weapons."