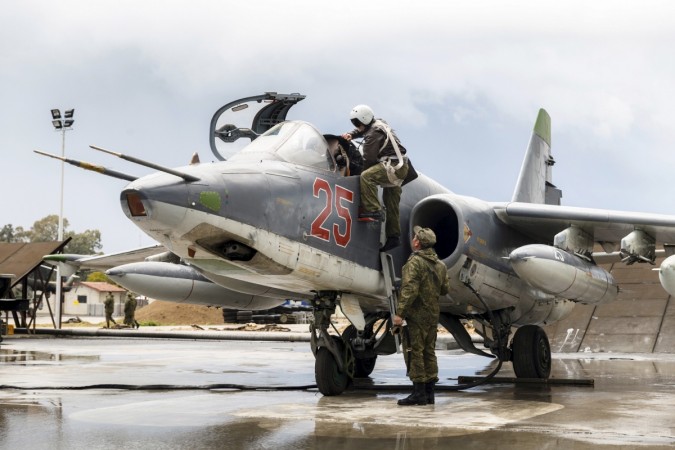 The Islamic State group claimed to have killed five Russian soldiers in Syria and shared a video showing a bloodied body purportedly of a "Russian military adviser" on their website. The group claimed ISIS fighters had killed the Russians in the ancient Palmyra city Thursday.
The ISIS claim was published on a website linked to the terror group, according to AFP. "Four of the Russian soldiers were killed in Qasr al-Halabat west of Palmyra during an attempt to storm the area that ISIS forces foiled, while the adviser whose corpse was shown in a video distributed by the agency died (Thursday) in the Dawa area," the group said. An ISIS video was also uploaded showing the corpse of a Russian soldier, who the group claimed was a military adviser.
AFP cited the Syrian Observatory for Human Rights, a UK-based monitoring group, saying Russian advisers had been present near Palmyra, but the group did not confirm the deaths as claimed by ISIS.
The claim by the Islamic State group comes as Russia announced it was pulling out its troops from Syria five months after its military intervention in the war-torn country. Russian President Vladimir Putin said earlier this week the Russian military operation in Syria had "turned the tide in the fight against international terrorism."
The Syrian Observatory for Human Rights had said earlier over 1,000 ISIS militants had been killed since Russian airstrikes began in Syria. Russia claims it lost three troops, an aircraft and a helicopter during the Syria operation, according to TASS news agency.