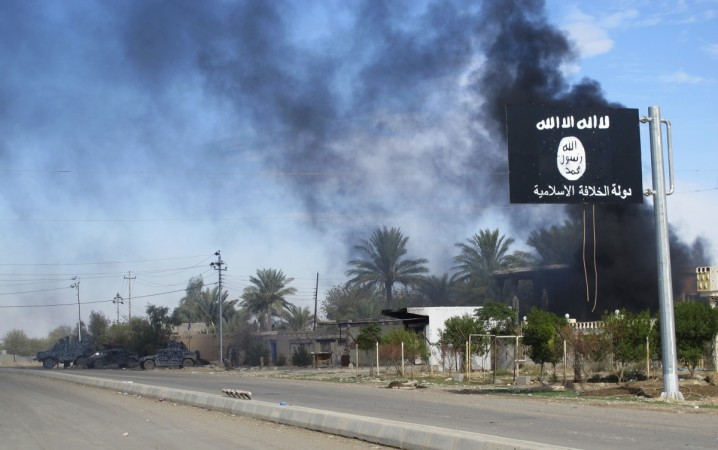 Terrorist group Islamic State (aka ISIS) has released pictures of a man being beheaded, who they accused of being a 'sorcerer'. It was later revealed that the man was a Sufi practitioner.
The execution was carried out on a square in Nahyat al-Alam, a town located a few kilometers north of Tikrit, which is one of the major bases of the jihadist group.
One of the pictures of the beheading released by the group shows what the ISIS called "talismans" found in the victim's possession. But it has been noted that they appear to be nothing more than prayer beads and a green Shiite banner.
Some residents of the area were quoted by AFP as saying that the executed man was a Sunni who had joined the police in Samarra recently, a government-controlled town further south.
However, a Kirkut-based cleric who claimed to have known the victim said the person was a Sufi leader. He had following in the Naqshbandiya brotherhood, which is mainly based in the Tikrit area. Reports say the shadowy organisation, lead by senior members of the former Baath regime, had joined forces with the ISIS group when the latter swallowed a swathe of Sunni heartland earlier in the year.
The Naqshbandiya's insistence that they must follow the mystical Sufi practises had gone against the principals of the jihadists, who claim to follow the "traditionalist" interpretation of Islam.
According to some local sources the executioner seen in the photographs was a senior ISIS operative who worked from the central province of Salahuddin, which includes the town of Samarra and Tikrit.