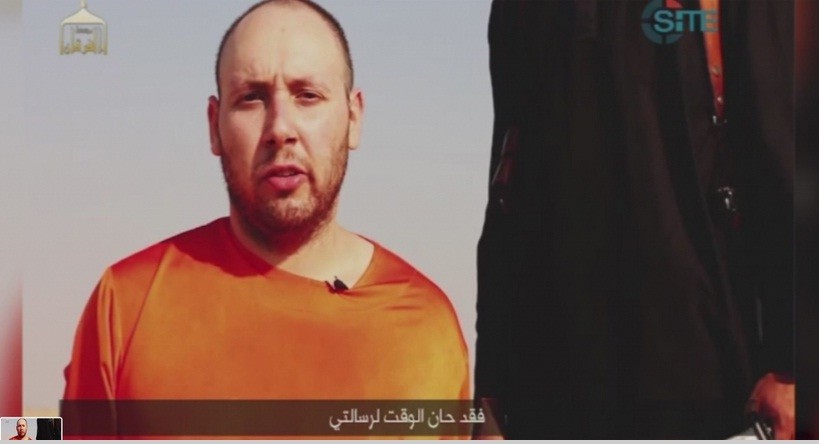 The Islamic State has butchered yet another US journalist and also threatened to kill a defenceless Briton, just weeks after the journalist James Foley's beheading stirred a sense of collective consternation among Americans. The never-before-seen threat has rattled the Pentagon and the White House to the core.
Who is Steven Sotloff?
The second man who was beheaded by the hardliner militant group is reported to have been a much-travelled freelance journalist.
The 31-year-old grew up in Miami, Florida, and graduated from Meriden University in New Hampshire, the Mirror Notes.
Sotloff, who was still a bachelor, dedicated his life for the field of journalism filing dispatches and stories from Syria on many occasions as well as from Egypt, Turkey, Libya and Bahrain.
Having worked for America's influential Time news magazine and many other international publications, he appeared on prestigious US news channels including CNN and Fox News in several occasions during his carrier.
The freelance journalist, who often used the term "stand-up philosopher" to describe himself, was abducted while reporting near Aleppo after he came to Syria via Turkey in August 2013.
It wasn't until the terrorists from the group released the video where James Foley was beheaded that Sotloff's whereabouts was also learnt. It was during the same shocking footage that Sotloff was filmed on his knees in an orange jumpsuit with the masked British-accented jihadist threatening that he would be the next to be killed.
After the first video was released, the journalist's mother, Shirley Sotloff, had released a video entreating the ISIS to spare her son's life.
"I ask you, please, release my child," she said in the video.
After Sotloff's video appeared on Tuesday, his family said via a spokesman that the family considered the video to be authentic. "The family knows of this horrific tragedy and is grieving privately. There will be no public comment from the family during this difficult time," said the spokesman, Barak Barfi, in a statement.