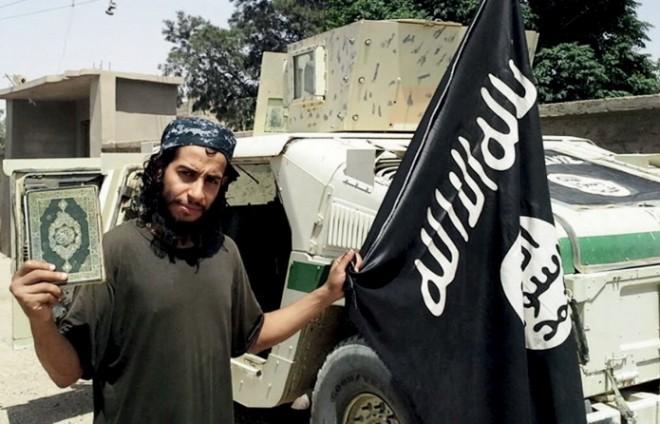 The Islamic State group, also known as ISIS, has reportedly asked its militants to carry out attacks on the United States and Europe during the Islamic festival of Ramadan, or Ramzan, which will start in June. The message was relayed in an audio purportedly by the spokesperson of ISIS, Abu Muhammad Al-Adnani.
The audio clip was shared by ISIS-linked Twitter accounts on Saturday, Reuters reported. Adnani reportedly called for attacks on military "anywhere" in the world, particularly in Europe and the U.S.
"Ramadan is coming, the month of attacks and jihad, the month of conquest so be prepared...and make sure that everyone of you spend it in the name of God on the attack. Ramadan...be a month of calamity on the non-believers anywhere, especially by those soldiers and supporters of the caliphate in Europe and America," Adnani said in the audio clip.
"The smallest action you do in their heartland is better and more enduring to us than what you would if you were with us. If one of you hoped to reach the Islamic State, we wish we were in your place to punish the Crusaders day and night," he added.
Adnani asked the supporters of ISIS to instill fear among people until "neighbours become terrified of one another."
Meanwhile, another section of the extremist group has threatened of an attack in India, according to another Reuters report. In a video, an ISIS militant claims to target India soon to avenge the 2002 Gujarat riots, in which mostly Muslims were killed, and the attack on the Babri masjid in 1992.
"We will come back, with the sword, to free you, to avenge Babri mosque, Gujarat, Kashmir," the militant said.
The Islamic State group, which has its base in Syria and Iraq, has so far claimed attacks on the office of French satirical magazine Charlie Hebdo in January last year, a series of attacks in Paris in November and bombings in Brussels metro and airport this year.