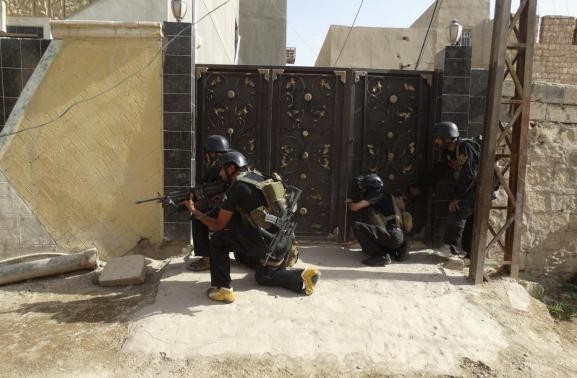 The Islamic State (Isis) militants have reportedly burnt alive 45 Iraqis, including some army personnel in al-Baghdadi town, located 8 km from an air base housing about 300 US Marines.
While there is still no clarity on the identities of the victims, local police chief told BBC that some of the dead include members of Iraqi military forces who have been fighting against the Isis.
The Islamic State fighters took over the town near the Ain al-Asad air base earlier last week.
Colonel Qasim Obeidi, part of the local security force said that his men need urgent help both from the Iraqi government and international community, because Isis currently has put under seige a compound area that houses families of security personnel.
Earlier in the month, Isis burnt alive a Jordanian pilot, captured by the group in Syria after his plane crashed on the outskirts of Raqqa in December last year.
Isis also released a video showing 17 Peshmerga fighters taken captive by the group, being paraded in Kirkuk, while being kept inside a cage. It is believed that the radical Sunni group plans to burn them alive.
The Iraqi town of al-Baghdadi had been besieged for months by Islamic State fighters before it finally came under the control of the group last Thursday.
Anbar province is located in the west of Baghdad, and now with Isis taking over al-Baghdadi, Iraq has its enemy right at its doorsteps.