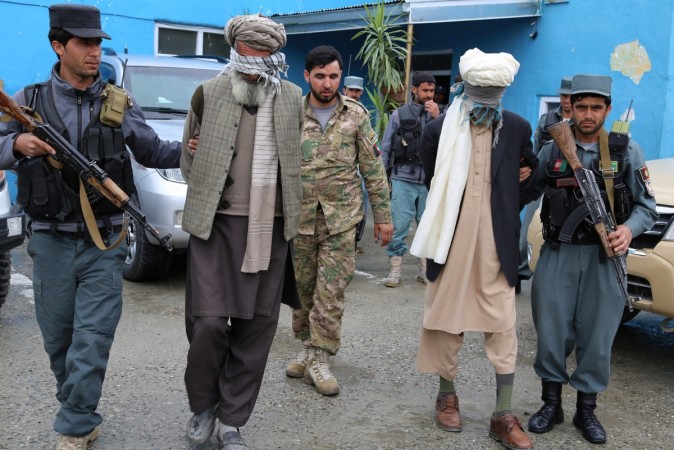 Indian intelligence agencies have revealed that in the aftermath of the surgical strikes and the intensification of cross-border firing along the international border, Pakistan's ISI is working in cohorts with certain terrorist organisations and planning to send convicted criminals to Jammu and Kashmir to carry out suicide attacks.
Apart from the majority of infiltrators that belong to radical outfits like Jaish-e-Mohammad, Lashkar-e-Taiba and Hizbul Mujahideen, at least 30% of infiltrators comprise mostly convicts sentenced to death or life for various heinous crimes.
An official of the Multi-Agency Centre (MAC), the intelligence sharing nodal agency formed after the Mumbai 26/11 attacks, explained that death row convicts are brainwashed by Pakistani Army trainers into thinking that the Indian Army is perpetrating atrocities against Muslims in the Valley. The official added that some are also forced to have sex with HIV-infected women to further remove any incentives to return.
Jihadis are told if they sacrifice their lives for the Kashmiri cause, they will reach 'jannat' (paradise) and are asked therefore to shave their armpits and cut their nails, as they should be clean upon arrival in heaven. Pakistan security forces also issued a warning telling the recruits that anyone found retreating would be killed. A maulana then offers prayers for their journey to paradise, before the terrorists leave the launch pads and embark on their suicide missions.
"The mentors of the fidayeen apparently do not want them to see the reality on the ground in Kashmir," an anonymous intelligence agency official was quoted saying to the New Indian express, as he explained that jihadis are ordered to become "martyrs" within the first 48 hours of infiltration.
Most major terrorist attacks on the armed forces this year, including in Pathankot in January and Uri in September, were carried out within 48 hours of infiltration.
The most worrying revelation, according to MAC officials, was its estimates of around 300 fidayeen waiting across the LoC and the border to cross over. This has caused a change in tactics with the Army and the BSF guarding against any infiltration bids along the LoC and the counter-insurgency forces operating in the Valley have been tasked with eliminating around 250 jihadis suspected of hiding in the Valley.