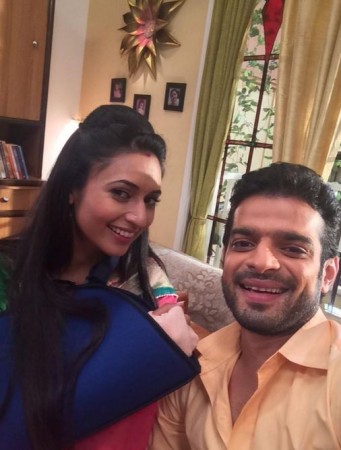 While Ekta Kapoor's "Yeh Hai Mohabbatein" with Divyanka Tripathi (Ishita) and Karan Patel (Raman) has been working wonders for Star Plus, there seems to be a change in the time-slot.
The show's repeat telecast that is aired at 11 p.m. has been replaced by a new show.
Produced by Balaji Telefilms, the new show titled "Ye Mera Pyaar" has Mona Singh in the lead.
"Yeh Hai Mohabbatein" that airs its regular episodes at 7 p.m. will continue airing at the same time, however, its repeat episode at 11 p.m. will be replaced by Mona's "Ye Mera Pyaar" that is set to air soon, reported Bollywood Life.
Mona, who was last seen hit show "Kya Huaa Tera Vaada", is best known for her unusual role as Jassi in "Jassi Jaissi Koi Nahin".
Apparently, before Mona, Ekta approached Ankita Lokhande of "Pavitra Rishta" fame for the role. But Ankita declined it as she didn't like the role and wanted to enjoy her time off.
Meanwhile in "Yeh Hai Mohabbatein", Karan who was missing from the show for a while is back on screens. Karan married actress Ankita Bhargava in a grand ceremony on 3 May and since then the popular actor has been on a break from his hectic schedule.
The show will get exciting after Raman joins his reel family after a long time. Ishita, who has been missing him is having a tough time dealing with family problems all by herself.