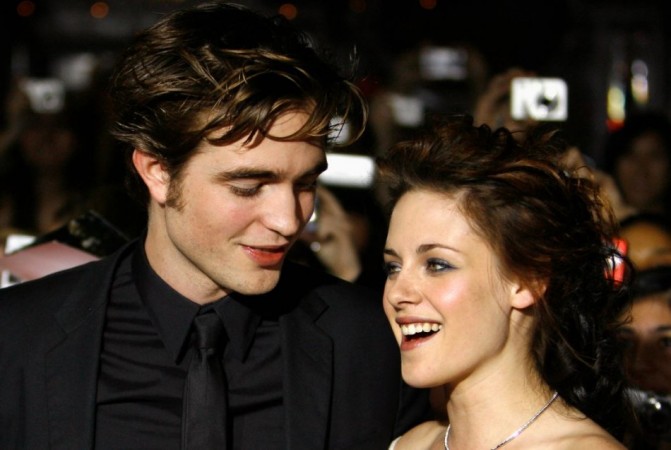 Just days after news of Robert Pattinson planning a romantic getaway with Dylan Penn made the rounds, reports now have it that the actor is planning a wedding with Kristen Stewart.
What's with Robert Pattinson? Its either he's confused or we're not getting things straight here. Only late last week, rumors were ablaze that the "Cosmopolis" actor was planning a three day romantic getaway to Hawaii with Dylan Penn to get to know the model better. Another report confirmed that while the two hadn't made their relationship official yet, they were definitely dating. Now, in a completely contradicting report by Life & Style magazine, it has been revealed that Pattinson is planning on tying the knot with former love interest Kristen Stewart.
According to the report, after the little reunion a few weeks back, the duo has been inseparable.
"They went away to discuss their future and decided they can't live without each other," a source told the magazine. "Marriage was definitely a topic of conversation. They are inseparable and 100-percent back on - I wouldn't be surprised if they just eloped!"
Stewart and Pattinson's messy breakup was quite the talk of tinsel town. Even the actress' public apology wasn't enough to keep the two together. Following the breakup, Stewart made no secret of the fact that she wanted Pattinson back and was not ready to give up on him just yet.
Reports revealed that during the recent trip to the Viceroy Hotel in Palm Springs, Calif. late October, it was Stewart who suggested marriage and Pattinson was supposedly 100 percent up for it.
"Of course, she was the one who suggested running off to get married," the source said, adding that Pattinson's friends are completely against it. "Rob's addicted to her, even though he knows she's bad for him. Their relationship was so toxic. All his friends are praying he doesn't give her what she wants. His buddies are begging him to not do anything stupid and take time to think about his future."
Do you think Pattinson should forgive Stewart and marry her?