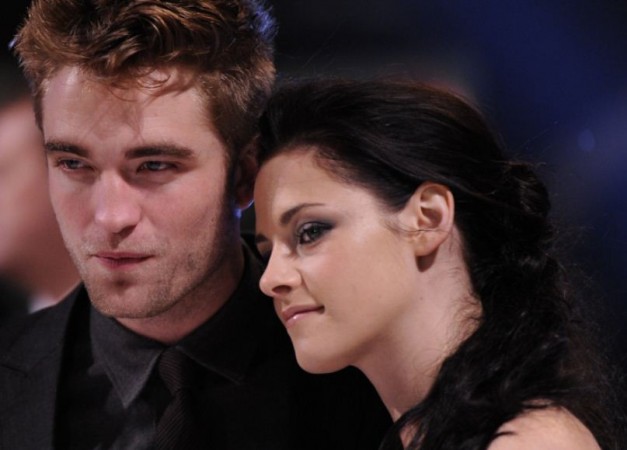 Kristen Stewart is reportedly very hurt and disappointed with recent news that revealed Robert Pattinson's plans to go on a three day romantic holiday to Hawaii with Dylan Penn, who he is allegedly dating.
Fans hopeful for a Robert Pattinson - Kristen Stewart reunion were left disappointed when news of Pattinson spending quality time with alleged girlfriend Dylan Penn broke. After Stewart's cheating affair with "Snow White and The Huntsmen" director Rupert Sanders, Pattinson called off his relationship with the "Twilight" actress. Ever since, the "Cosmopolis" hunk has been linked with quite a few women, Penn being one of the most prominent ones.
Rumors of the two dating first surfaced in September this year, when the two were seen hanging out quite frequently with each other. This came as quite a big shock to fans as it was the first time Pattinson showed some strong feelings towards a woman other than Stewart.
"Rob hasn't had such strong feelings for someone since Kristen," said an insider to Hollywood Life. "But he's taking the relationship very slowly and wants to keep this new relationship out of the public eye. This really came out of left field for Rob - he wasn't looking or expecting any kind of long term romance."
Another reason why Pattinson connects with Penn so well is because like Stewart, Penn too has a passion for music and loves going to concerts. Pattinson and Stewart were often spotted at concerts together.
However, things seem to be getting back to normal between the "Twilight" stars when they were spotted together on three separated occasions.
Though the media reported that the two were finding it difficult to stay away from each other and may be heading towards a reunion, it was later revealed that the former lovers are just good friends now.
Alas! People were in for a big shock when only a few days later Pattinson was spotted hanging out with Penn again while Stewart was out of station shooting. The latest development on this front is that Pattinson is reportedly planning a three day romantic holiday to Hawaii with Penn. If reports are to be believed, the actor has planned the trip to give his alleged girlfriend a break from her regular life as well as get to know her better, reports Entertainment Wise.
''Rob wants to treat her to a break away. They have been seeing each other casually for months," the tabloid's source claimed.
Stewart is reportedly very hurt with the new development as she thought the two were making headway to a reunion after the two were seen spending "quality time" with each other.
"Kristen is really upset that Rob has planned a romantic break with another woman. Rob still loves Kristen but he doesn't think it can work between them, he believes they both need a fresh start," the source said. "He wants to keep his options open, and he's looking forward to spending time with Dylan and getting to know her better in Hawaii."
Who do you think Pattinson should date? Let us know by commenting below